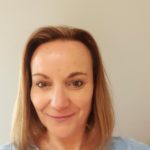 Ann Beavis has worked in the environment and sustainability sector for over 20 years following a career in social housing. During this time, she has been involved in the development of commercially successful circular economy service innovations, driving reuse and refurbishment whilst delivering social value.  Ann has developed the Responsible Business Plan for all the Crown UK&I brands to help deliver their net zero targets whilst embedding more strategic sustainable business practices to drive better outcomes aligned to the UN Goals. 
Ann helps drive the market leading circular services of Crown Workspace in the remanufacturing, refurbishment, resale and donation of redundant workplace furniture and IT assets that have recently been showcased in the Terra Carta Impact report. She is building these principles into the Crown's wider workplace change service provision as well as supporting circular and sustainable service innovations across the other Crown brands.
Ann is a member of the Circular Economy Task Force because she is passionate about collaboration to drive a more sustainable and equitable society. She frequently speaks and writes about enabling the change and believes in the power of business to deliver a net positive future.  Additionally, she is a keen sailor, forest cyclist and enjoys fun times with her family.
About BITC's Circular Economy Taskforce
Each area of work BITC undertakes is led by a group of senior executives who provide strategic guidance and support us in achieving our objectives.
BITC's Circular Economy Taskforce brings together a group of senior executives committed to delivering a high impact programme to bring the circular economy to life.
The Taskforce supports BITC's Environment Leadership Team, who are helping business drive innovation that turns the threats of the climate emergency into opportunity for people and nature.
Find out more about BITC's work on the environment.