Can your business services be delivered virtually?
Hannah Noble (pictured below), Campaign Manager at Business in the Community (BITC), runs a small business and shares her thoughts on helping her yoga studio navigate the challenges of the COVID-19 pandemic.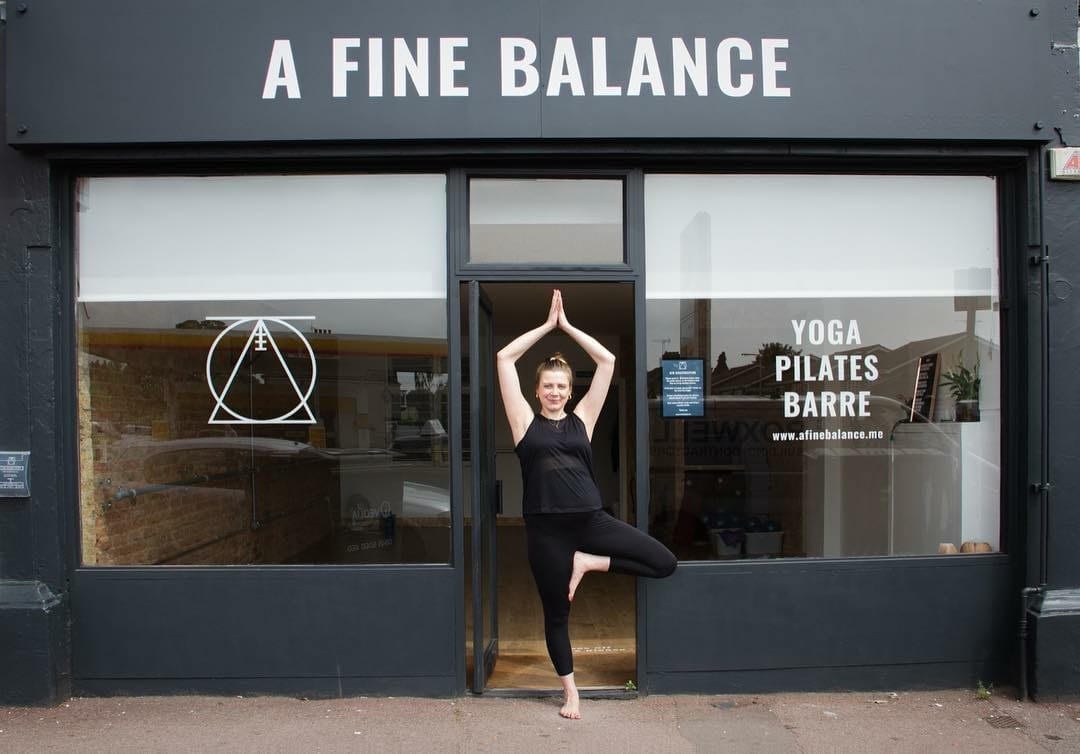 As small businesses, we were forced with the reality of closing our yoga studio last week due to the coronavirus, until things are safer for our community.
The emotional impact is raw – we feel numb and overwhelmed. We have put our heart and soul into creating this yoga community. It seems ironic campaigning for the resilience of small businesses at BITC when confronted with those exact issues in my small business.
Without financial reserves, we need to be pragmatic if we are to survive. We are working behind the scenes to navigate the financial and social impacts of this (hopefully) temporary closure.
We are considering changing needs: how can we meet the needs for continued health and wellbeing when our community becomes more isolated? We must find other ways to keep our business going and our yoga teachers earning.
We are preparing to offer yoga classes and support our community online. If we can make this a success, we can pay our teachers and provide our community with support.
Here are some of the questions we are asking to develop our new online business, which may support other small businesses to adapt.
What video conferencing platforms are available?
There are numerous video conferencing platforms out there. Enterprise Nation shares some options:
How much are you prepared to pay?
It is worth test-running video conferencing platforms to understand which one is most effective for your business. Access free trials. Think about how long you plan to use the service for.
How many people will need access?
If it is just one-to-one, such as connecting with a customer or two, Apple's Facetime or Google Hangouts could be suitable.
If you need more capacity to connect with multiple people, teams and clients then a more comprehensive, reliable and professional platform will be needed. I am looking at offering yoga classes online whereby the teacher hosts a class and students participate online. I need technology that allows multiple clients to connect.
Do you need to record and save the meeting?
I am looking for a platform that can record and save each yoga class so that our members can access them later. Not all platforms offer this service. You need a reliable service that provides this. There could also be limits to how much storage the service offers, so research appropriately aligned to business needs before selecting the platform.
Do you need good sound and picture quality?
I need the platform to communicate with customers, so good quality sound and picture are essential. It is important that I consider the quality of the equipment students, teachers and myself are using. We may also need to consider the broadband speed of everyone that may need to access the service.
Do you need to share files?
Consider if you need to share files, documents and presentations to clients via the platform and what features the platform offers.
Do you mind if your customers need to download software to connect to the platform?
Bear in mind what is required by customers and colleagues to access the platform. Is it a simple and easy-to-follow process? Asking customers to follow lots of steps to access the service could put them off.
What equipment does it require?
If you have a smaller number of attendees, built-in computer equipment, such as camera and microphones, should be fine. If it is with larger numbers of attendees, you may need to invest in more professional and reliable equipment.
How will you support your teams to use the technology?
We will produce a simple step-by-step guidance document for using the technology for our teachers. We will also test the technology with each teacher before we go live to customers.
How much will you charge your customers for the new online services?
Looking at the yoga industry, most studios are offering a slightly reduced, if not the same rate, for live sessions. The hope is that the community will support small independent studios and their teachers at this time. Research what your competitors are doing before you create your pricing strategy.
For more details about Hannah's yoga studio, visit afinebalance.me
LEARN MORE
Business in the Community is building thriving communities where people want to live and work