Why now is the time to rethink procurement
Rob Snaith is a senior consultant and project manager at Ricardo, a global strategic engineering and environmental consultancy that specialises in the transport, energy and scarce resources sectors.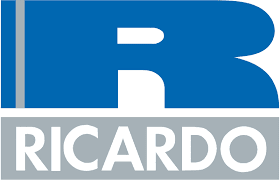 The importance of sustainable procurement
Business in the Community (BITC) has been calling for UK businesses to play their part in delivering a just transition to a net zero and resilient economy by following the actions outlined in BITC's Seven Steps for Climate Action toolkit. These seven steps include embedding circular economy principles and practices.
Procurement and supply chain teams have an essential role in enabling organisations to undertake this transition. Buying decisions about goods and services, raw materials in supply chains, and resources such as energy and water, are fundamental to reducing Scope 3 emissions and have far-reaching implications for human wellbeing in the organisations and countries the supply chain reaches.
Drivers for a different way of buying things
There are pressures acting on businesses of all sizes which should prompt serious consideration of the rationale behind every purchase, and the way it is delivered. These include
the clear understanding, as stated in the IPCC Policy Working Group report, that emissions reduction needs to be "rapid, deep, and immediate" to keep temperature rise below 2C.1 This puts the imperative to act on businesses, that have the leverage to reduce embodied carbon in supply chains and a commitment to do so to meet their net-zero targets.
increasing regulatory action around resource use, for example, as outlined in England's Resources & Waste Strategy and the subsequent Extended Producer Responsibility, eco-design and labelling provisions in the Environment Act 2021. This is to be supplemented by the Waste Prevention Programme expected to firm up commitments to extended producer responsibility for key products. Action by the other administrations, like Wales' Beyond Recycling is already underway.
concerns around growing levels of resource scarcity and insecurity. These result in alarming cost fluctuations as evidenced by supply chain issues during global lockdowns and times of geopolitical upheaval.
The circular way
Changing your approach to procurement makes good business and environmental sense, but what is the best way to do it?
The circular economy model seeks to move away from our current, predominantly linear, system in which materials and resources are extracted from the natural environment, developed into products and services, sold, used, and then disposed of. Instead, it seeks to influence early-stage system or product design, and decisions made throughout any given material or resource's lifetime. The goal is to facilitate a shift to a system where those materials and resources are kept in as high-value use as possible, for as long as possible.
For a company, embedding these circular principles into procurement presents an opportunity to address the multifaceted challenges outlined above. In practice, that involves asking searching questions at the pre-procurement stage, and taking relevant actions based on their answers.
The questioning should start with considering whether a purchase of something new is actually needed. Consider whether existing assets be redeployed from elsewhere in the organisation, potentially with some repair or refurbishment process involved.
If that's not possible, procurement teams should be asking whether the required purchase could be of a reused or refurbished nature. Alternatively could a service contract which involves a maintenance element be entered into instead of a straightforward purchase of products? Then, can the carbon and ecological footprint be reduced by purchasing items including recycled or bio-based content? Or can they be designed for longevity or to make end-of-life retention of material value easier?
Finding the answers to these questions may involve engaging with several internal teams, and with your suppliers to ascertain what is possible for them to deliver. It also requires senior management to buy-in and provide the support required to embed changes. There is a huge amount of scope for procurement professionals to use creative and innovative solutions to lighten organisations' carbon and ecological footprint, while reducing supply chain risk.
There is often still a perception that sustainability costs more, but many of these options are cost-saving opportunities. For example, by purchasing 6000 remanufactured laptops, Balfour Beatty significantly reduced the carbon impact of their IT purchase, while saving over £1 million compared to buying new.
BITC and Ricardo developed a guide on The Business Case for Circular Procurement which outlines how to incorporate circular economy thinking into procurement for five key purchase categories; construction of buildings, professional clothing, furniture, transport and ICT equipment. The guide explores the detail and nuance possible for sustainable procurement. It gives practical examples for the categories mentioned and highlights the benefits of the circular approach.
Download The Business Case for Circular procurement toolkit.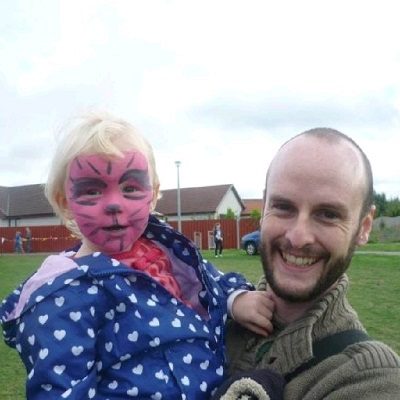 About the author
Rob Snaith is a senior consultant and project manager in Ricardo's Circular Economy team.
Rob oversees projects and teams, delivering successful outcomes for a diverse range of clients, from national and local government, through non-governmental organisations (NGOs) and sector-wide bodies, to community organisations and businesses of all sizes.
BRING THE CIRCULAR ECONOMY TO LIFE
IN YOUR ORGANISATION