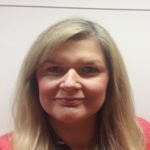 Catherine van Weenen is an experienced Corporate Banker and heads up the East of England region for the NatWest Corporate & Commercial Banking team. The role entails overseeing a number of commercial and corporate banking teams across the East of England geography with the aim of delivering exceptional service and expertise to the customers of the bank, assisting with the full spectrum of corporate banking services and solutions.
Catherine is passionate about the bank's purpose "We champion potential, helping people, families and businesses to thrive" and so a core focus for her and the bank is supporting customers, colleagues, communities and wider stakeholders.
Catherine has spent most of her professional life based in the East of England, is dedicated to the local area and committed to making a difference.