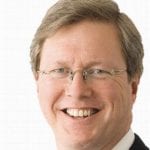 David Roper is a partner at PwC, a multinational professional services network. David is based in Birmingham, and is the firm's regional financial services leader for the Midlands.
Prior to joining the WM board in 2013, David was actively involved in BITC in the NW for over 12 years and formed part of the Leadership Team of Greater Manchester Cares for six years. As part of his work he championed BITC's Business Class project, a unique business and education partnership programme.
In addition to this, David has maintained his focus on education by serving on the Board of Governors of the Royal Northern College of Music for five years and, more recently, has been appointed a trustee of the Associated Board of the Royal Schools of Music.
He was named HRH Ambassador for Responsible Business in the North West in Business in the Community's Awards for Excellence 2009.