Delivering a just transition
Complete the form below to express your organisation's interest in working with us to deliver a fair and inclusive transition to a net-zero, resilient future. Your participation will enable us to maximise and measure the impact of our innovation sprints, resources and advisory support.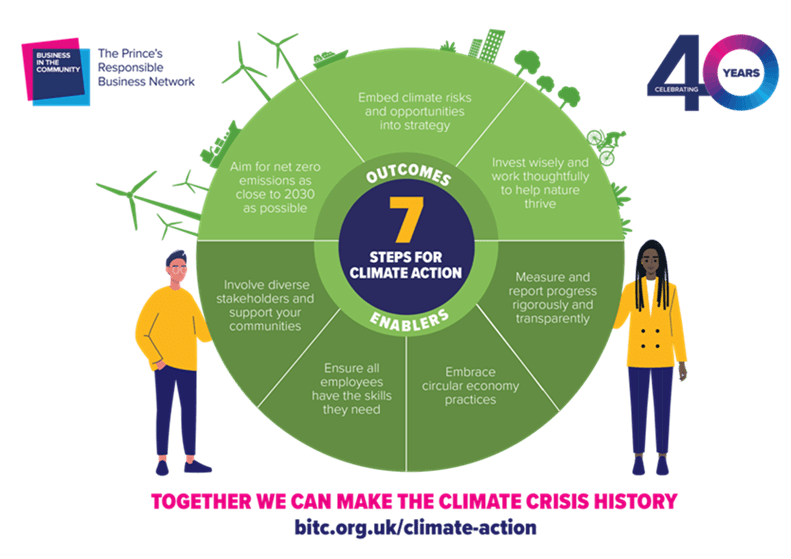 As a participant in this programme you commit to:
Attending at least one event on a just transition, such as our skills, diverse stakeholders or circular economy innovation sprints.
Using our 7 steps for climate action plan to take action in your business.
Sharing your stories and impact with us as we collaboratively work towards a net-zero, resilient future where people and nature thrive.
Next steps
After submitting this form you will receive a short questionnaire asking you to identify the actions you will take as part of this programme. Please add environment@bitc.org.uk to your safe senders' list.
Thank you for your commitment to a fair and inclusive transition for people and nature.
Access our latest information and resources on our climate action web page.