Digital
DRIVING GROWTH AND OPPORTUNITY THROUGH DIGITAL TRANSFORMATION
The digital transformation of the UK and global economy is a significant opportunity, at the same time it comes with a number of risks. Digital technologies, data and skills provide significant opportunities to develop new products, services and processes to address societal and environmental challenges. Equally, the digital revolution raises a series of challenges for a broad range of stakeholders that businesses must now address.
Societal and environmental impact
Job losses due to automation1
Due to the lack of access to technology and the skills to use it, whole communities (currently numbering 6 million people) are falling behind
the curve.2
The ICT sector contributes approximately two percent of global greenhouse gas emissions,3
In order to understand and define the role of responsible business in this digital era, Business in the Community with the support of the Digital Champions Network, combines thought with action to set a new agenda for UK businesses.
We ask that businesses commit to four priorities, to ensure a sustainable, ethical and inclusive digital revolution that serves all
The four priorities
Business priority 1: Protect, support and empower customers

Simplify data practices
Make data sharing and privacy clear and visible from the start.

Be inclusive
Build digital access, capability and confidence to allow all to benefit from the digital economy.

Enable better choices
Develop solutions that help people to make more informed decisions about their health, education and finances.
Business priority 2: Embrace the changing nature of work

Prepare employees
Provide digital skills and lifelong learning to create an adaptable workforce.

Anticipate automation
Create new roles, where technology complements humans, and support communities to manage the transition.

Extend employer responsibility
Provide security, job protection and benefits for the growing "gig" economy.
Business priority 3: Deliver services that serve society

Design with purpose
Ensure technology reflects human values and corrects for unconscious bias.

Promote sustainable consumption
Transition to new business models that cut waste and increase asset productivity.

Partner to solve
Work cross-industry to design and scale solutions that will benefit society.
Business Priority 4: Drive a transparent, inclusive and productive value chain


Empower suppliers
Provide digital solutions and training to achieve minimum social and environmental standards across the value chain.

Click green
Minimise the environmental impact of operations, committing to 100% renewable energy and zero e-waste.

Track, trace and resolve
Use digital technology to address corruption, exploitation and environmental harm.
Strength in numbers:
Business in the Community's Digital Champions network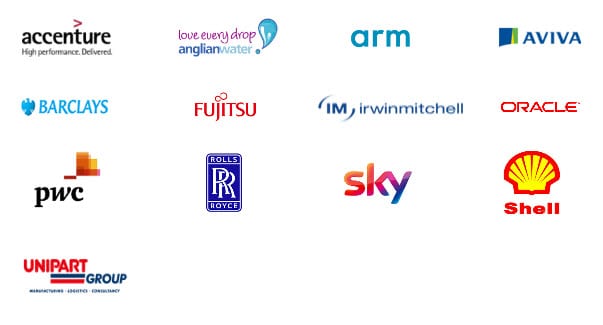 References

1 Business in the Community (2017) A Brave New World? Why business must ensure an inclusive digital revolution.

2 Business in the Community (2017) A Brave New World? Why business must ensure an inclusive digital revolution.

3 United Nations Framework Convention on Climate Change (2016)
ICT Sector Helping to Tackle Climate Change.