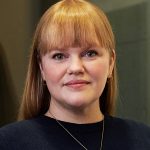 Gemma Piggott is UK Head of Corporate Sustainability at JLL, a leading professional services firm that specialises in real estate and investment management. JLL shapes the future of real estate for a better world by using the most advanced technology to create rewarding opportunities, amazing spaces and sustainable real estate solutions for its clients, people and communities.
Having joined the business over eight years ago, Gemma is responsible for developing and delivering JLL UK's corporate sustainability strategy with a focus on tackling the climate and nature emergency, championing a just and equal society, and growing responsibly.
In this role, Gemma oversees multiple partnerships with industry partners and leads a team to deliver positive environmental and social impact and significant employee engagement. Gemma is a member of the UK Senior Management team and a trustee of the JLL UK Foundation.
With her work increasingly focused on a purpose-driven approach, Gemma was a member of the steering group for the development of the BSI PAS 808, the first principles-based standard for a sustainable, purpose-driven organisation (PDO).
About Business in the Community's Climate Action Leadership Team
Each area of work Business in the Community (BITC) undertakes is led by a group of senior executives who provide strategic guidance and support us in achieving our objectives.
The purpose of BITC's Climate Action Leadership Team is to help business drive innovation that turns the threats of the climate emergency into opportunity for people and nature.
Find out more about BITC's work on the environment.