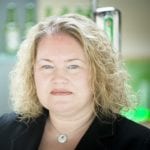 Jane joined Heineken in March 2014. Her previous role was at Sainsbury's Bank where she was the People and Communications Director.
Prior to that, Jane was the HR and Communications Director for Scottish Widows from January 2009 to August 2010, and was the Group Functions HR Director for HBOS between 2004 and 2009. Jane has a strong background in human resources, change management, programme management, colleague engagement and communications.
About Business in the Community's Wellbeing Leadership Team
Each area of work Business in the Community (BITC) undertakes is led by a group of senior executives who provide strategic guidance and support us in achieving our objectives.
The purpose of BITC's Wellbeing Leadership Team is to build a movement that is committed to positioning health and wellbeing as strategic boardroom issues with a particular focus on mental health; driving collective action through evidence-based, practical solutions.
Find out more about BITC's work on wellbeing.