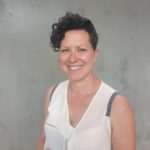 Jen Emerton is responsible for leading the team at WRAP (the Waste and Resources Action Programme), who help businesses achieve their ESG (Environmental, Social and Governance), ambitions through their Voluntary Agreement membership and bespoke partnership activity. 
Applying the engagement skills honed from 15 years working in marketing agencies, Jen focuses on securing commitment for action and supporting businesses to find 'what' as well as the 'how' to achieve their goals. WRAP is a global climate action NGO, helping to protect the planet by changing the way things are produced, consumed, and disposed of. The Business in the Community (BITC) Circular Economy Taskforce compliments WRAP's work well. WRAP encourages businesses to not duplicate efforts and to instead share learnings, which is just as important for NGOs, so we can collectively make fast progress.
About BITC's Circular Economy Taskforce
Each area of work BITC undertakes is led by a group of senior executives who provide strategic guidance and support us in achieving our objectives.
BITC's Circular Economy Taskforce brings together a group of senior executives committed to delivering a high impact programme to bring the circular economy to life.
The Taskforce supports BITC's Environment Leadership Team, who are helping business drive innovation that turns the threats of the climate emergency into opportunity for people and nature.
Find out more about BITC's work on the environment.