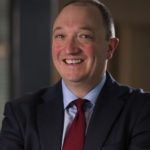 Jon Meeten is a Corporate Tax Partner with KPMG based in Manchester. He is also KPMG's Head of Tax for the North, overseeing KPMG's tax practices in Manchester, Liverpool, Leeds and Newcastle.
In recent years KPMG has invested heavily in ensuring that we have the right mix of specialist support to service the client base in the North. Within the corporate tax team it has invested in its M&A, Transfer Pricing and Claims and Incentive teams to complement core client service teams. Outside of corporate tax KPMG has teams focused on private client, VAT, global mobility, employment tax, reward as well as a growing legal practice.
As Head of Tax, Jon's role is focused on ensuring that KPMG provides the best tax services to clients across all parts of its client base.
Jon moved to Manchester in 2018 from Glasgow, where he was KPMG's Head of Tax for Scotland.