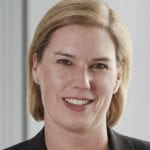 Laura graduated from King's College, London with a Business Management degree. She trained in audit prior to moving into HR Consulting where she set up and led a mid-tier practice. She joined PwC in 2005 and made Partner in 2006. Before joining the Executive Board, Laura was a member of the Tax Leadership Team as Head of People. She continues to work with global clients to support them with culture change, performance management and talent related challenges.
About Business in the Community's Gender Equality Leadership Team
Each area of work Business in the Community (BITC) undertakes is led by a group of senior executives who provide strategic guidance and support us in achieving our objectives.
The purpose of BITC's Gender Equality Leadership Team is to help ensure that women can achieve their full potential at work.
Find out more about BITC's work on gender.