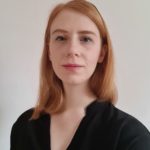 Lily Tozer is a senior policy advisor working on industrial energy policy in the Department for Business, Energy, and Industrial Strategy (BEIS). Lily is responsible for the strategic delivery of the Industrial Energy Transformation Fund (IETF). In this role, Lily works closely with industry to understand the challenges faced by the private sector when investing in decarbonisation technologies and adopting more resource efficient practices.
The Business in the Community (BITC) Circular Economy Taskforce provides a fantastic opportunity to further government and business collaboration on delivering the 2050 net zero target, cutting costs, and improving the resilience of UK supply chains.
Trained as an economist, her past roles include time at UK Research and Innovation leading strategic analysis to inform funding allocations. As well as at BEIS developing carbon pricing models for the EU Emissions Trading System.
About BITC's Circular Economy Taskforce
Each area of work BITC undertakes is led by a group of senior executives who provide strategic guidance and support us in achieving our objectives.
BITC's Circular Economy Taskforce brings together a group of senior executives committed to delivering a high impact programme to bring the circular economy to life.
The Taskforce supports BITC's Environment Leadership Team, who are helping business drive innovation that turns the threats of the climate emergency into opportunity for people and nature.
Find out more about BITC's work on the environment.