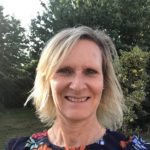 Melanie is a Regional Director at Natwest, supporting Commercial Businesses and Entrepreneurs in London to support their growth ambitions, offering a wide suite of products and services, connectivity and relevant thought leadership; delivered through a team of sector specialist Relationship Managers.
Sectors include; Leisure & Retail, Professional Services, Technology, Media & Telecoms, Financial Institutions, Charities, Education & Healthcare and Business Services which covers many more including Renewable Energy, Wholesale, Construction, Shipping Services.
As a Qualified Accountant and Risk Professional, Melanie has spent over 20 years in Financial Services and ten years in private industry in the leisure sector working in both large and entrepreneurial businesses in a variety of roles including; Customer Facing, Finance, Business Operations and Risk.
Melanie is passionate about Inclusion for all, endorsed by her proactive support to Entrepreneurs given the need to 'level up" in under-represented areas including Female Founders and Black Asian and Ethnic Minority entrepreneurs, improving connectivity into the wider Investor community and through Natwests' extensive Entrepreneurship approach.
During 2020 Melanie completed a Natwest Climate & Sustainable Leadership course with Cambridge University, creating a very relevant and current opportunity to promote understanding with colleagues, customers and the wider community to take action and protect our planet for future generations.
She joined the London Leadership board to collaborate with other senior leaders across the London community as firmly believes that the collective power of many will accelerate action where most needed, guided by the well-established framework of Business in the Community.