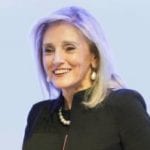 Born in Italy, now of Monegasque nationality, Ornella Barra graduated from the University of Genoa with a degree in pharmacy and embarked on a career in the healthcare sector. She started as a pharmacist, first managing and then setting up her own pharmacy. In 1984 she founded the pharmaceutical wholesaler Di Pharma, which, in 1986, was taken over by Alleanza Salute Italia.
During the mergers that led to the creation of Walgreens Boots Alliance in 2014, she held several roles as a member of the boards of directors of various companies of the group. Ornella is now Chief Operating Officer, International.
Ornella sits on the boards of listed companies such as AmerisourceBergen, and industry associations such as the International Federation of Pharmaceutical Wholesalers.
She is an Honorary Professor at the University of Nottingham, School of Pharmacy, and a member of the International Advisory Council of Bocconi University. Ornella is also Chair of the CSR (corporate social responsibility) Committee for Walgreens Boots Alliance. In this role, she oversees all responsible business activities across the company. Initiatives include: Walgreens' Red Nose Day fundraising to combat child poverty; Boots UK's partnership with Macmillan Cancer Support; the group's pan-European partnership with the European Organisation for Research and Treatment of Cancer; Walgreens' programme Get a Shot Give a Shot; Walgreens' partnership with Vitamin Angels; fundraising for the BBC's Children in Need; and the partnership with The Leukemia & Lymphoma Society (LLS) and Susan G. Komen.
About Business in the Community's Global Goals Leadership Team
Each area of work Business in the Community (BITC) undertakes is led by a group of senior executives who provide strategic guidance and support us in achieving our objectives.
The purpose of BITC's Global Goals Leadership Team is to accelerate business progress towards being purpose-driven and deliver on the Global Goals also known as the United Nations Sustainable Development Goals (SDGs).
Find out more about BITC's work on the Global Goals.