The Responsible Business Tracker® Insights Report 2023
Measurement is key to both recording progress and informing action to deliver at pace and scale finds the report.
Delivering Action at Pace and Scale
About the report
This report presents insights from responses to Business in the Community's (BITC) Responsible Business Tracker®. The report points to a future focus on driving action at pace and scale.
The Responsible Business Tracker® is a measurement tool which enables an assessment of a company's performance as a responsible business. It tracks progress against BITC's
Responsible Business Map, built on the United Nation's Global Goals (also known as the Sustainable Development Goals or SDGs).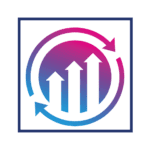 Measurement is key but underutilised
Achieving impact from actions taken is paramount. However, this year's Tracker data shows that businesses are struggling to effectively measure the impact of work across a range of issues.
Less than half (41%) have targets to monitor and measure the outcomes and impact of diversity and inclusion activities.
Only 44% of businesses use Diversity data to inform their Health and Wellbeing strategy.
Less than 20% of Tracker respondents have KPIs to measure outcomes and impact or to measure the effect of educational programmes in the wider community.
Establishing science-based targets across Scope 1, 2 and 3 emissions remains a clear challenge for businesses.
Calls to action to deliver at pace and scale
Responsible business is critical to tackling the big issues facing the world. Measurement is key to both recording progress and informing action. Businesses need to be faster, braver and bolder in their actions and to increase the pace and scale of responsible business actions dramatically.
It is time to move from action to words. The public, investors and government no longer see commitments as good enough and want results.

BITC has identified Six Catalysts of Responsible Business to support businesses to make change happen.

Develop a responsible core business strategy: collaborate with leaders and internal and external stakeholders to create a business strategy that incorporates purpose, governance, delivery and evaluation.
Set ambitious impact targets and measure goals that reflect the business and the scale of issues facing the world today.
Make every leader responsible for your targets: activate executive and non-executive leaders through training, coaching, reward and creating a legacy, to set the direction and tone for the organisation.
Activate employees at every level of every function: empower and upskill employees to act individually and within their teams and to advocate for faster, bolder corporate action.
Innovate purposeful business models: responsible innovation minimises harm and risk, increases positive impact and alignment between sustainability and core business goals, and ultimately increases innovation.
Align impact, brand and purpose: externally position the organisation as a responsible business, including through transparent reporting, advocacy, and peer collaboration.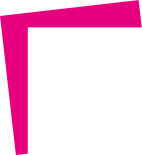 WE CAN TAKE YOU FURTHER ON YOUR
RESPONSIBLE BUSINESS JOURNEY