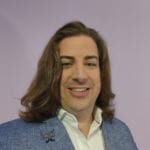 Rory Stuart is an experienced senior leader with more than 15 years of experience in the insurance industry.
Joining AXA straight from university, Rory has worked in leadership roles from operations, account management, through to risk and compliance. Within those roles it was a privilege to work in partnership with some of the biggest brands in the UK: Marks & Spencer, John Lewis, Lloyds Bank and Sainsbury's.
In his role as Head of Insurance Risk, Rory is a proud custodian of his customer's best interests ensuring their needs continue to be met in an increasingly complex and challenging regulatory environment. Career highlights include leading the AXA Retail pandemic response, prioritising our staff's health and wellbeing.
Rory's passion is in the application of his career experience to the non-profit sector, helping to affect change for the better. As a member of Business in the Community's East of England Leadership Board there is no better place to do exactly that.