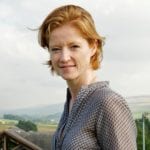 Sarah Dunning is the second generation of the Westmorland Family, a family business best known for its motorway service areas, Tebay Services on the M6 in Cumbria and Gloucester Services on the M5 in Gloucestershire.
The business grew out of the family farm in 1972. The business offers a different approach in its industry. Celebration of place and positive local impact is the foundation everything it does. The business and Sarah and have a longstanding relationship with Business in the Community. The Westmorland Family was proud to be a winner of Business in the Community's Rural Action award in 2015.
Sarah was awarded an OBE in 2015 for services to the food, drink and hospitality sectors.