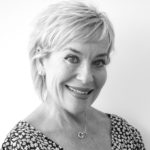 Tina Costello is a born and bred Brummie and the CEO of Heart of England Community Foundation; a registered charity raising funds to support and develop local community projects and initiatives across the West Midlands.
Tina has dedicated her career to supporting local community engagement and cohesion and through her work with the voluntary and community sector, has developed a proven history in providing successful community investment and funding initiatives.
Tina joined the Foundation in 2006 after working for many years within the Public and Private Sector. She is the former West Midlands Regional Head of Awards for All at the Big Lottery Fund and prior to that was a member of the funding team at Coventry City Council.
Now as CEO, Tina brings together her passion for the community with her commercial experience to lead the foundation's influential work. She also contributes to all aspects of stakeholder engagement, partnership programmes and the overall operations of the charity.
Outside of her role, Tina loves to travel and spend quality time with her family and friends.
Tina is looking forward to joining the leadership board of BITC and hopes she can add value with her expertise and knowledge of the third sector.