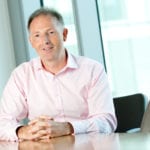 Tyrone Jones is the Director of CSR and Engagement at national law firm DWF.
He joined the firm in 2010, having previously worked in the financial services sector. Since joining DWF, Ty has delivered an award-winning values led approach to responsible business, which continues to focus on visible leadership, people engagement and measurable impact. He also has responsibility for the design and implementation of the firm's diversity and inclusion agenda.
As a passionate advocate for shaping workplace culture and behaviour to deliver responsible and sustainable growth and profitability, Ty encourages a mindset that recognises the business benefits of good corporate citizenship.
In addition to his role as Chair of Business in the Community's Greater Manchester Employee Volunteering Leadership Group, Ty also sits on the Department for Work and Pensions Disability Employer Engagement Steering Group.  
About Business in the Community's Employment and Skills Leadership Team
Each area of work Business in the Community (BITC) undertakes is led by a group of senior executives who provide strategic guidance and support us in achieving our objectives.
The purpose of Business in the Community's Employment and Skills Leadership Team is to create inclusive employment where everyone, regardless of their background or experience, has access to good quality jobs and the skills they need to thrive in work.
Find out more about BITC's work on employment.
LEARN MORE
Business in the Community is creating a skilled and inclusive workforce for today and tomorrow