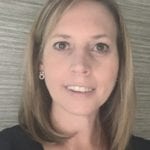 Zoe Ashdown is a senior human resources (HR) professional with more than 20 years of strategic and operational expertise, accrued primarily within complex financial services sector environments.
As Head of People Engagement, Culture & Strategy for AXA UK & Ireland, Zoe leads on the design and delivery of the people strategy, with a key focus on advancing diversity & inclusion, employee engagement, health and wellbeing, employer brand and corporate responsibility (CR).
Based in the South West, Zoe contributes as a member of the AXA UK & Ireland HR leadership team and is influential in advocating for and driving transformational and people-centred culture change.
Passionate too about ensuring large organisations take an active role in their local communities, Zoe is committed to delivering on AXA UK & Ireland's ambition to use the business as a force for good. As a member of Business in the Community's (BITC) South West Leadership Board, Zoe is actively supporting AXA UK & Ireland's contribution to a healthier, more inclusive and more sustainable future for all.
Zoe is a keen rugby supporter, which provides plenty of opportunities for her to travel and to spend time with family and friends. She has also recently started a course in creative photography and is enjoying the challenge of capturing that perfect shot!