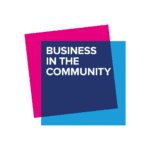 Until recently, Dame Alison Rose was Chief Executive at the NatWest Group.
Previous roles include Deputy Chief Executive Officer of NatWest Holdings and Chief Executive Officer of the commercial and private banking business.
Previous roles also include being a member of The Prime Minister's business council, and the government's energy efficiency taskforce and the net zero council.
Alison was invited by the UK government to lead a review of the barriers to women starting a business and launched The Rose Review in March 2019. Alison also champions NatWest's entrepreneur accelerator programme, an initiative supporting start-up businesses across the UK, and sponsors the bank's employee-led networks.
Alison was born in 1969. She grew up around the world before settling in England at the age of 15. She studied at Durham University and joined the NatWest graduate scheme in 1992. She is married with two children.
Alison believes the positive impact businesses in Scotland make to the communities the group serves cannot be underestimated. She is committed to a collective approach, with organisations such as Business in the Community (BITC), to make a difference to people's lives, as well as the communities where they live.
Her view is that stakeholders' expectations of companies are changing – that they are looking for them to deliver not only financial performance but a positive contribution to society; benefitting customers and communities as well as shareholders.
Working with businesses in Scotland, to better connect purpose and business, as well as drive benefits to stakeholders, was her focus as Chair of BITC's Scotland Leadership Board.