THE BENEFITS OF MEMBERSHIP
You can build a fairer and greener world and maximise your business' social impact in many ways.
LET'S DO IT TOGETHER
CONNECT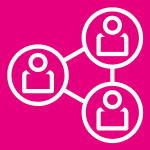 ---
Connect with peers away from commercial agendas and share knowledge in
our peer learning forums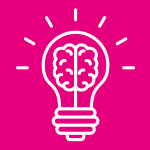 ---
Learn from the experiences of industry leaders and BITC expertise at events and with our library of responsible business resources
---
Engage your senior leadership with our
boards for leaders, workshops, and
networking
opportunities
GO FURTHER FASTER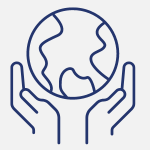 ---
Be prepared for new Environmental, Social,
and Governance (ESG) requirements and
global events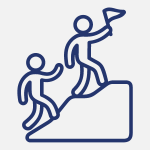 ---
Track your journey and benchmark progress against others with our measurement tool, the Responsible Business Tracker®
---
Reach further into your community and provide support via BITC's
regional networks of
community partners
LEAD AND INFLUENCE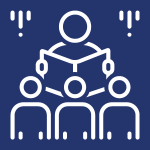 ---
Share your stories and case studies on our website, during events, in our resources, on our podcast, and through our
social channels.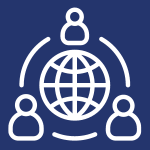 ---
Engage your employees with your business' mission and story by providing meaningful volunteering opportunities.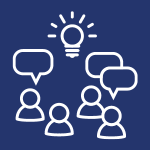 ---
Publicly show that you are serious about responsible business by partnering
with us and using
the BITC brand
CREATING A RESPONSIBLE BUSINESS
COMMUNITY TOGETHER
Find out why leading businesses such as AXA, Santander and Enterprise Holdings are proud to be BITC members.
LEARN MORE ABOUT
BUSINESS IN THE COMMUNITY
NEED MORE INFORMATION?
If you have any questions about membership,
get in touch today. Our team will be delighted to have
a no-obligation chat to answer your questions.
Or visit our FAQ section.