Place
Learn about the mission and model key principles for our place work.
Estimated reading time: 5 minutes
Communities that are thriving, socially and economically – working collectively for a meaningful, shared outcome.
Business in the Community's (BITC) Place Programme is about bringing everyone together in a place to act collaboratively. To act on long-term goals, based on a common agreement of the challenges, opportunities and solutions and drawing on the strengths of everyone in that community, whether they are a business, a community organisation or from the public sector.
Our mission
To facilitate meaningful connections between businesses, communities, and local councils to reset economic ambitions and collaborate on new, innovative solutions that will deliver long-term, transformative impact.
Our approach: Place pilot model key principles
Governance:
Cross-Sector Collaboration

Communities in the UK face a complex web of social, economic and environmental challenges and no one organisation is best placed to disentangle this. Instead, achieving long-term transformation calls for the combined expertise and resource of a range of cross-sector organisations. A cross-sector board can provide an effective form of governance for place-based intervention.
Governance:
Business Leadership

The success of the board is reliant on effective leadership. A business chair can help with objectivity and independence from public and charitable fund seeking. They can also provide market insight, skills from within their organisation, a reality check on wish lists and the ability to cut through complex issues in bite-sized chunks.
Strategy:
Community Engagement

Those who live and work in a place have a unique insight into the socioeconomic issues, potential solutions, and what the long-term priorities should be. They are also less bound by organisational structures, able to think freely and generate innovative ideas, therefore should be equal partners in understanding the place and developing the vision for its future.
Strategy:
Strategic Long Term Vision

A strategic, socioeconomic vision that is "of the place" should be developed, outlining key projects and outcomes over a long-term period. This helps create a sense of shared ambition to coalesce all stakeholders around.
Delivery:
Action Plan

An action plan should include opportunities to deliver immediate value, alongside longer-term projects to address key issues where the group is best placed to make a difference. The plan should therefore draw on the expertise, strengths and capabilities from across the collaboration. It is important to focus efforts; not seeking to address all of the challenges in a location, and instead prioritising where the greatest collaborative impact can be made.
New report: Partnerships in Place: The business of levelling up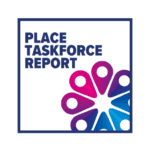 How a place is selected
To demonstrate impact, understand best practice and be able to amplify that regionally and nationally over the short-mid term, it is important that we identify places with the greatest potential for change alongside significant levels of disadvantage. Our Place Criteria therefore balances evidence of need with potential levers for change.
Place Selection Criteria

Level of Need

Need is determined by the consideration of a range of social deprivation measures. Commonly, the Indices of Multiple Deprivation (IMD) is used, as it allows for the assessment of need relative to other areas. The IMD combines several indicators into a single deprivation score for each small area in England, Wales, Scotland and Northern Ireland. Need is assessed by looking at the areas within the region with the highest proportion of LSOAs in the most 10% deprived areas nationally.

Business Energy

Business Energy is defined as the drive, commitment, and availability of business expertise and resource to drive the pilot forward over a sustainable period. This is measured by the number and size of businesses located in the area, the extent to which businesses' operations cover or rely on the area and/or its population, and the willingness and commitment of senior "sponsors" to support the pilot in a particular place.

Capacity for Change

Capacity for Change is a combination of a location's political and social will for change, together with the broader infrastructure of a place. This may encompass a broad range of factors, including the willingness of the local authority to work in new and innovative ways with partners and businesses; whether there is any existing self-organisation among resident or business groups that can be leveraged; existing regeneration projects, e.g. High Speed 2; any upcoming bid opportunities, e.g. City of Culture, sporting events, or government funding.

Risk

Risk of project failure is also considered. The failure of a Place project is not only detrimental to those that live in the Place, but is likely to affect BITC's ability to undertake similar projects. Understanding past successes/failures in the place under review and any areas of political or social contention helps build a picture of likely risks.
Our places of focus
Place Taskforce
BITC's Place Taskforce, chaired by Lord Bassam, is a group of leaders from businesses, the voluntary sector and local authorities. In 2021 the task force launched a call for evidence into the role of business in place-based regeneration and levelling-up. The ambition was to capture "what works" from those who are tasked with making levelling up reality and to provide practical recommendations on the role that business, in partnership with other sectors, can play in delivering on the 'how' of the levelling-up white paper. The findings of the call to evidence will form the foundations needed, both nationally and locally, to truly transform communities.

Headline findings and recommendations to date included:
Local place-based partnerships, which include the public, voluntary and private sectors, are crucial in aligning key stakeholders to deliver on levelling up.
BITC's local Business Connectors play a crucial role in breaking down long-standing barriers between stakeholders to convene these partnerships.
Business leaders have a unique set of skills to bring to the table, but they need to be empowered and not restricted to successfully drive change.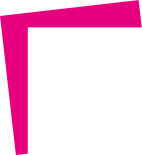 Find out more on how eight
places are changing