Careers at Business in the Community
Our people are core to our success, and we are privileged at BITC to work with colleagues who care passionately about our vision. We are committed to putting people at the heart of everything we do and ensure our colleagues love coming to work and have fulfilling careers.
What being a responsible business means to us
We are a living wage employer.
We are a Ban the Box employer.
We are committed to creating an inclusive environment for all our colleagues.
We encourage an open feedback culture so our colleagues are engaged and have a true voice.
We ensure there is no inappropriate use of zero-hours contracts.
We are committed to the Race at Work Charter.
We have a range of development options to support continuous personal growth.
We take action to address gender and ethnicity pay gaps to create a more diverse and inclusive workplace.
Our culture
Our culture is based on kindness, trust and respect. Every day we live and breathe our values (focus, passion, collaboration, pioneering and integrity).
Our values
We are:
Pioneering

Ambitious
Think creatively
Challenging the norm
Leading through innovation
Collaborative

Seeking and sharing knowledge
Listening to and valuing each others' contributions
Recognising achievements
Getting involved
Passionate

Leading by example
Being proud of what we do
Believing in the mission
Acting with integrity

Respecting each other
Respecting your commitments
Being consistent and fair
Being honest and transparent
Focused

Moving together in one direction
Delivering results to achieve our mission
Staying (keeping) relevant to our mission
Delivering excellence in all we do
Diversity and Inclusion at Business in the Community
We celebrate diversity

We promote difference and inclusivity and celebrate diversity.
We welcome applicants from all walks of life employing colleagues from many different communities, backgrounds, and experiences.
We review and refresh our policies and procedures to ensure they are fair and transparent and promote an inclusive culture.
We measure progress through our diversity targets and statistics.
We are an anti-racist organisation and follow through on our commitments as a signatory of the Race at Work Charter.
We promote the development of all our colleagues and focus especially on opportunities for mentoring. Working on both reciprocal and cross-organisational mentoring.
We have several colleague networks that everyone is free to join, either as a member or an ally to connect, broaden their own experiences and knowledge, or simply for social interaction and building friendships.
Our Networks include Unity, our LGBT+ network; CAN, our Cultural Awareness Network; DNA, our Disability and Neurodiversity Network; Wellbeing Network; and our Social Network.
Health and Wellbeing at Business in the Community
We utilise the best practice outlined in our own Work Well model. We take a preventative whole-person approach to health and wellbeing.
We make wellbeing a fundamental part of our approach to inclusion

We prioritise the prevention of ill-health.
We use the six standards of the Mental Health at Work Commitment.
We create a culture and environment that facilitates open, honest, and respectful conversations about what people need to be their best at work.
We recognise the wellbeing benefits of flexible and hybrid working for all colleagues.
We have 24-hour-a-day access to free and confidential information, counselling advice, and support through our Employee Assistance Programme.
Employee Benefits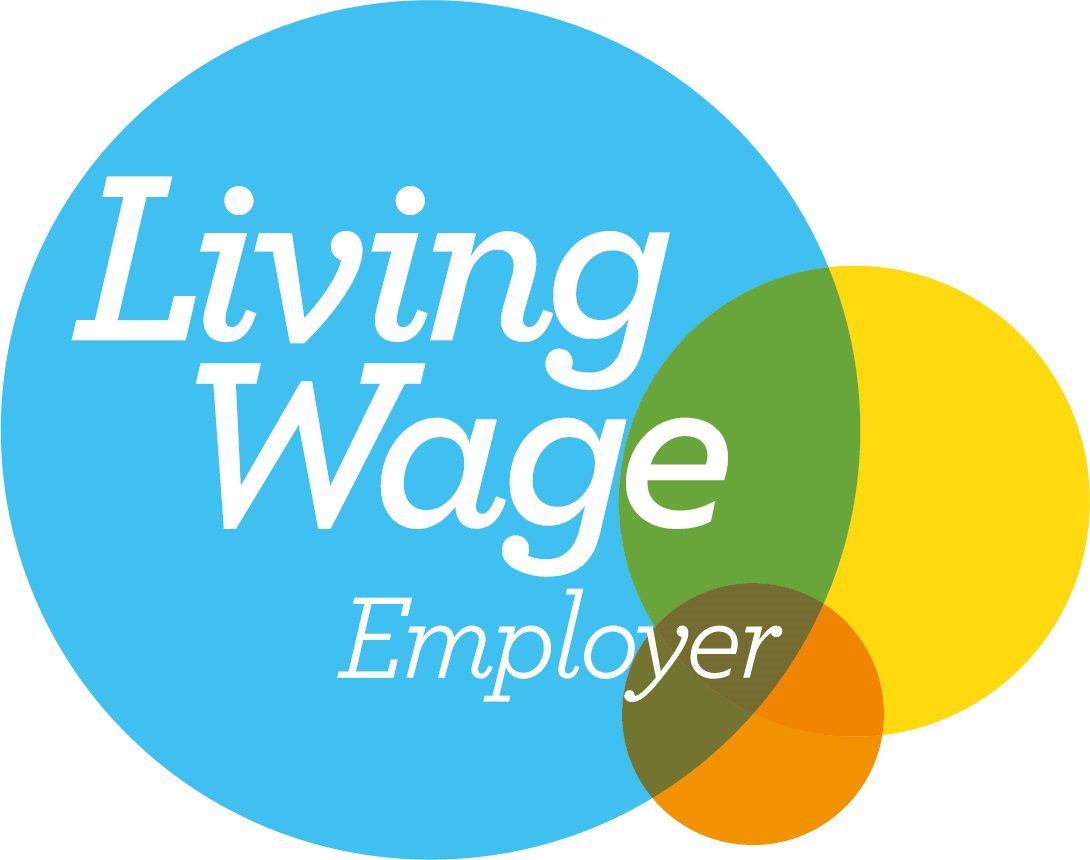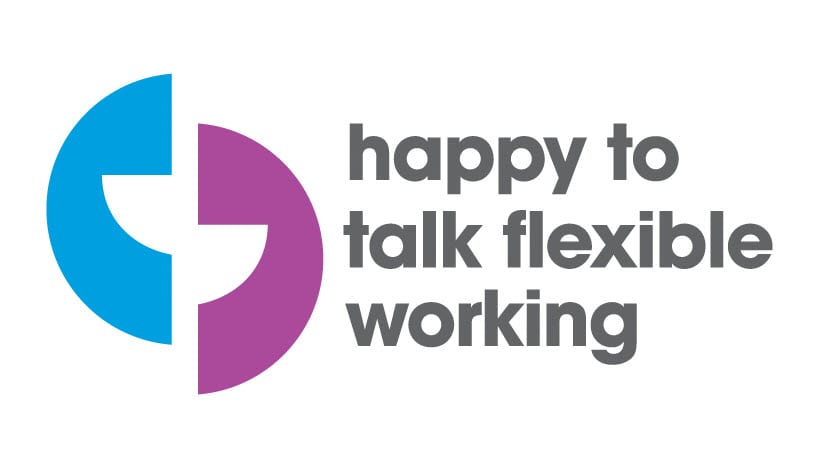 Flexible Working

We fully embrace flexible, and hybrid working arrangements at all levels to support a good work-life balance and support our approach to inclusion for all.
We are therefore happy to look at different options of working patterns. (Full-time hours are 35 hours a week)
Where colleagues are based in an office (some do work from home permanently, but this is role-specific), we have hybrid ways of working to encourage collaboration and support personal circumstances.

Specific arrangements are managed on an individual basis between the line manager and colleague.
Taking Time Out

Taking breaks is critical for the wellbeing of colleagues.
Our annual leave starts at 25 days per year and after five years it goes up one day per year until you have 30 days per year.
Colleagues can buy or sell some holidays every year.
One day's leave is provided for moving house. We also provide volunteering days as we actively encourage colleagues to support good causes and passions close to their hearts.
Development

We have a strong learning culture and provide ongoing learning and development for everyone, so colleagues can be their best at work.
Our comprehensive induction programme gives you the opportunity to meet senior managers, connect with colleagues and learn all about our vision, values, campaigns and programmes.
All our colleagues have potential, and we are committed to giving every opportunity for colleagues to develop within their roles or to move to other roles within BITC.
We focus on self-learning and growing in your role with coaching from your line manager to help you set and work on your development goals each year.
We place emphasis on great development conversations and continually upskill and refresh our line managers' skills to become great people managers.
We encourage peer to peer learning, use our own internal expertise skills and development and work with our members to support the sharing of ideas and best practices to support our colleagues.
We encourage open and transparent feedback to colleagues so they know how they are performing and developing and can continue doing so.
We encourage recognition of our colleagues informally and formally via our Pink Flamingo recognition scheme.
We offer a range of support for colleagues who pursue formal learning and qualifications including financial support, interest-free study loans and time off for study.
Pension Contributions

We operate a Group Personal Pension scheme, which you can join after three months' of service. Business in the Community will contribute up to 6% of your salary, providing you contribute a minimum of 2%.
We review our scheme annually to ensure it aligns with our responsible business focus, and offers good value and opportunities for colleagues to make their own personal investment choice.
Additional Benefits

Annual leave: 25 days annual leave per year, rising on a sliding scale to a maximum of 30 days after ten years of service. It is also possible to "buy" and "sell" unused days.
End of life payment. We would make a payment of four times the annual salary into the estate of any individual in the event of death while they are employed at BITC.
Season ticket loan: We offer interest-free loans for annual season ticket travel to all our staff.
Childcare vouchers: We participate in the HMRC recognised Childcare Voucher salary sacrifice scheme. Our provider is Edenred.
Cycle to work scheme: We participate in the HMRC Cycle loan scheme.
Employee volunteering: All staff are encouraged to volunteer in their local communities. You can take part in volunteering activities with your team while working at Business in the Community and you also have the option of taking two days of additional paid leave to volunteer during work time.
Our Key Policy Documents
Download copies of our key policy documents, including our Safeguarding Policy.
Our 2022 Gender and Ethnicity Pay Gap reports
Our Friendly Working Environment
We have offices across the UK as a nationwide employer and welcome applicants from all four nations,
Although some roles may be attached to specific locations we look to be flexible in colleague locations where possible.
Office Locations

Belfast
Blackpool
Cardiff
Derry/Londonderry
Edinburgh
London (Main Office)
Manchester
Newcastle
Our London Office
We operate a hot-desking clear desk policy, and all colleagues have access to a secure locker. We have lots of meeting space that makes collaboration and networking easier, we have a large staff kitchen where you can sit away from your desk, catch up with colleagues and enjoy your lunch. Our office is split into two units, Unit B which consists of three meeting rooms, 86 desks, a focus zone for our neurodivergent colleagues, a prayer/wellbeing room and Unit C which is our boardroom and small meeting room. We have secure bike storage facilities and a shower room. The office carpet is made from recycled fishing nets, and we have a shared Brompton bike for colleagues to use during office hours for external meetings Our kitchen has an instant hot and cold filtered water tap which use 40% less power than kettles and water coolers.