The Business in the Community Workwell Model
A widely endorsed framework for embedding health and wellbeing into organisational culture.
The Workwell Model
Thriving People,Thriving Business, Thriving Communities
The model is evidence-based, widely endorsed and positions thriving people at the heart of organisational purpose, culture and business strategy, enabling sustainable, employee health and wellbeing. It provides a unique "gold standard" framework for an intersectional and inclusive approach, enabling individuals, teams and organisations to thrive.
BITC defines workplace wellbeing as employees feeling satisfied and energised with and by their work and finding purpose in their careers. Thriving employees are those who report high workplace wellbeing. What makes for thriving employees is the mutually supportive relationship between mental, physical, financial, social and environmental health.
Health and wellbeing are key components of Business in the Community's Responsible Business Map.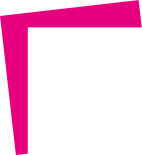 cOMMIT TO REVOLUTIONISING
WELLBEING AT WORK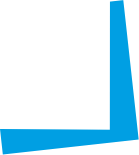 The Workwell Model explained
Leadership

UK PLC has made considerable strides in raising mental health awareness, but this is not translating into mainstream improvements. ​

We need to tackle the systemic root causes of poor mental health by leaders owning the creation of good work that enhances wellbeing, and improves productivity.

Actions:

Consciously advocate role model behaviours that promote health and wellbeing.
Enable an inclusive culture by embedding wellbeing into management accountability and operational policies and tools.
Publicly report on your wellbeing performance in external communications such as annual reports.

Resources to get your organisation started:

BITC ResourceThe Responsible Business Tracker®
Standard: Mental Health at Work Commitment standards 1 2, 3 and 6

Better health and wellbeing
Better specialist support
Inclusive culture

Employers must adopt a tailored employee-led approach to address workplace culture that recognises the complex needs of different groups.

Actions:

Promote and implement zero-tolerance policies and guidelines.
Collect diversity data to inform your health and wellbeing strategy.
Consider wellbeing through the multiple, intersectional lenses required for people to bring their whole self to work.

Resources to get you started:

BITC Focus Area: Age and multigenerational teams
BITC Focus Area: Gender
BITC Focus Area: Race
Standard: Mental Health at Work Commitment standard 3

Collaboration with stakeholders

Look externally for the best support or services and promote wellbeing among stakeholders. This network of external support helps improve both your organisation and build a movement towards achieving improved health and wellbeing.

Actions:

Work with other businesses, your supply chain, and partner organisations.
Use your industry network as a source of information and support.
Develop strategic partnerships with health and wellbeing charities, forums and professional bodies to keep up with developments.

Resources to get your organisation started.

Join Business in the Community: Together we can make change happen.
Standard: Mental Health at Work Commitment standard 4
Workwell Model evidence paper by Dr Fiona Adshead
Next Steps

Take the Business in the Community Self-Assessment
Make the Business in the Community Workwell Commitment
Taking the Self Assessment and making the Business in the Community Workwell Commitment is free and open to organisations and businesses of all sizes and sectors.
Supporting resources
Prioritise People:
unlock the value of a thriving workforce
A game-changing report that makes a compelling business case for thriving people.
Prioritise People Report Insight Summary Deck
Initiate a boardroom discussion about the value of investing in a thriving workforce using our presentation deck.
Your Job Can
Be Good
For You
Backing business
to revolutionise ways of working
in the UK