Responsible Business and Strategy
Dramatically increasing the pace and
scale of responsible business.
Led by our Responsible Business Leadership Team, Business in the Community (BITC) is working to increase the pace and scale of responsible business, to achieve the Global Goals. BITC defines responsible business as one that delivers long-term value for all stakeholders by minimising any negative impact and maximising their positive impact on society and the environment.
We inspire, equip and connect businesses to:
Embed responsibility into all strategies, functions and decisions of the business.
Accelerate impact: equipping and inspiring businesses to overcome barriers to creating greater, faster impact on their prioritised material issues.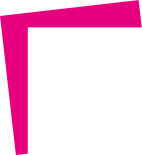 increasE the pace and scale of your responsible business journey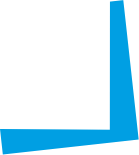 Why take action on responsible business?
There are many benefits to becoming a responsible business. Read our business case on why your business should be responsible to find out how responsible business can transform your organisation, improve long-term financial growth and resilience, and help to tackle issues facing your communities and the planet.
How to embed responsibility into the core of your business
Embedded purpose

Everyone in a responsible business understands the reason it exists, beyond profit, and how it benefits society,and their relationship with that purpose.

Report: Embedding Purpose: lessons from business outlines actions that are helping BITC member companies in their purpose journeys. This report contains inspiration and practical lessons to help you, wherever your organisation is on its purpose journey. It discusses how to embed purpose across the areas of people, culture, and structure. The report has been produced by McKinsey in collaboration with BITC.

Toolkit: Developing and Embedding your Purpose shares practical steps businesses can take to develop purpose and embed it into their organisations.
Stakeholder collaboration

A responsible business works with all parties who are impacted by, interested in, or have influence over the business in order to deliver long-term, shared value for all these stakeholders.
Business alignment

A responsible business integrates responsibility into its core strategy and operations, rather than having responsibility as an addition to the core business strategy.
Prioritised material issues

A responsible business focuses its resources on addressing the issues that most affect the business and all its stakeholders.
Governance and values

A responsible business has a clear and effective approach to managing, owning and delivering its responsible business strategy.

Briefing paper: The Role of NEDs in Governing Responsible Business. This briefing paper looks at the current landscape and the critical role that non-executive directors can play in driving forward and governing responsible business.
Transparent reporting

A responsible business measures and communicates its positive and negative impact to all stakeholders and uses these insights to become ever more responsible.
How to overcome barriers and accelerate responsible business action
1. Develop a responsible business strategy

Collaborate with leaders, and internal and external stakeholders to create a business strategy incorporating purpose, governance, delivery and evaluation.
2. Set ambitious targets

Set and measure goals that reflect the business and the scale of the world's issues today. The UN Global Goals are a practical strategic framework to inform that scale of ambition.
3. Make every leader responsible for your targets

Engage executive and non-executive leaders through training, coaching, rewards and creating a legacy, to set the direction and tone for your organisation.
4. Activate employees at every level of every function

Empower and equip employees to act individually and within their teams to advocate for faster, bolder corporate action.
5. Innovate purposeful business models

Responsible innovation minimises harm and risk, increases positive impact and alignment between sustainability and core business goals, and ultimately increases innovation.
6. Align impact, brand and purpose

Externally position your organisation as a responsible business, including through transparent reporting, advocacy and peer collaboration.
Next steps
Access specialist support to improve your organisation's responsible business practices.
BITC has specialist advisers in the areas outlined in our Responsible Business Map. We offer short-term, targeted interventions, training or longer-term strategic change programmes.

Learn more about how BITC's Advisory Services can support in improving your organisation's responsible business practices.
Contact BITC's Advisory Services

BITC members can contact their Relationship Manager for further information. If you are not a BITC member, complete this form, and a member of our team will contact you to discuss BITC's advisory services.
Take part in the Responsible Business Tracker®

Assess your starting point, create, deliver and measure progress on your responsible business journey with BITC's Responsible Business Tracker®, our unique measurement tool.
Sign up to an event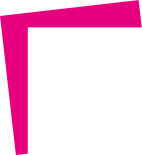 increasE the pace and scale of your responsible business journey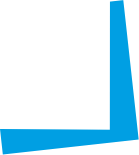 Related Resources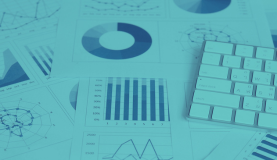 Practical steps businesses are taking to become purpose-led.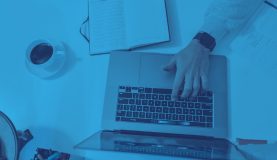 Tips and guidance on engaging executive and non-executive leaders through training, coaching and rewards to accelerate action on responsible business.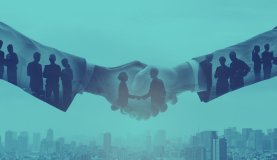 Methods organisations can use to embed stakeholder accountability through various corporate governance structures.
Responsible Business FAQs
The Responsible Business Tracker® is a measurement tool which enables an assessment of a company's performance as a responsible business. It tracks progress against Business in the Community's (BITC) Responsible Business Map built on the United Nation's Global Goals (also known as the Sustainable Development Goals or SDGs). 
How to take part
Paricipation is a benefit of Business in the Community (BITC) membership. Please chat with your relationship manager.
Non-members can participate too. Please complete the short form on The Responsible Business Tracker® web page and a member of the team will be in touch.

The Global Goals provide a shared blueprint to end poverty, protect the planet and ensure prosperity for all. They recognise that ending poverty and other deprivations must go hand-in-hand with strategies that improve health and education, reduce inequality, and spur economic growth. All while tackling climate change and working to preserve oceans and forests.