Responsible Business Business Case
This Business in the Community (BITC) factsheet explores the research-based benefits of being a responsible business.
Business in the Community (BITC) defines responsible business (RB) as one that delivers long-term value for all stakeholders by minimising any negative impact and maximising positive impact on society and the environment. There is no such thing as a neutral business.
This factsheet explains the benefits of building a strategy centred on the three categories below.
Action areas
At BITC, we view this topic through three lenses:
Creating a healthy business through internal strategies and governance.
Healthy communities to support the people and communities your work impacts.
A healthy planet to support the environment throughout your work.
Being a sustainable business is crucial. Every company has an economic, environmental, and social impact. It is up to businesses to ensure their positive impacts outweigh any negative impacts1.
This factsheet focuses on three issue areas- Healthy Business, Healthy Communities and Healthy Environment and how businesses can become more accountable in each.
Next steps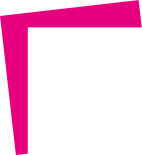 WE CAN TAKE YOU FURTHER ON YOUR
RESPONSIBLE BUSINESS JOURNEY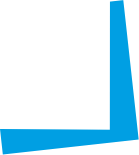 Our campaign
Led by our RB Leadership Team, BITC is working to increase the pace and scale of actions by organisations to achieve the Global Goals.
We inspire, equip and connect businesses to:
Embed responsibility into all strategies, functions and decisions of the business.
Accelerate impact: equipping and inspiring businesses to overcome barriers to creating greater, faster impact on their prioritised material issues.
Frequently Asked Questions (FAQs)
The Responsible Business Tracker® is a measurement tool which enables an assessment of a company's performance as a responsible business. It tracks progress against Business in the Community's (BITC) Responsible Business Map built on the United Nation's Global Goals (also known as the Sustainable Development Goals or SDGs). 
How to take part
Paricipation is a benefit of Business in the Community (BITC) membership. Please chat with your relationship manager.
Non-members can participate too. Please complete the short form on The Responsible Business Tracker® web page and a member of the team will be in touch.

The Global Goals provide a shared blueprint to end poverty, protect the planet and ensure prosperity for all. They recognise that ending poverty and other deprivations must go hand-in-hand with strategies that improve health and education, reduce inequality, and spur economic growth. All while tackling climate change and working to preserve oceans and forests.
References
1 McKinsey & Company (November 2019) Five Ways that ESG Creates Value.