RESPONSIBLE BUSINESS LEADERSHIP TEAM
Together we can change the world
Purpose
The purpose of Business in the Community's (BITC) Responsible Business Leadership Team is to increase the pace and scale of responsible business, to achieve the Global Goals, also known as the United Nations' Sustainable Development Goals (SDGs).
Find out more about BITC's work on Responsible Business.
Key Drivers
Embedding responsibility into all strategies, functions and decisions of the business
Accelerating impact: equipping and inspiring businesses to overcome barriers to creating greater, faster impact on their prioritised material issues
Chaired by Anne Marie Verstraeten, BNP Paribas Group, UK Vice Chair, BNP Paribas Group.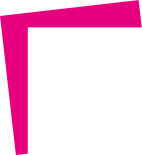 Together we can change the world