The Lens – UK Responsible Business Podcast
Join global business leaders and emerging future leaders for an unscripted conversation that will challenge the way you think about responsible business.
Every month, The Lens-UK Responsible Business Podcast host brings together a global business leader and an emerging future leader for an open and unscripted conversation that will challenge the way you think about responsible business. Listen, rate and subscribe on Acast, Spotify, Apple Podcasts, or your preferred podcast provider. The Lens is supported and produced by McCann and in partnership with One Young World.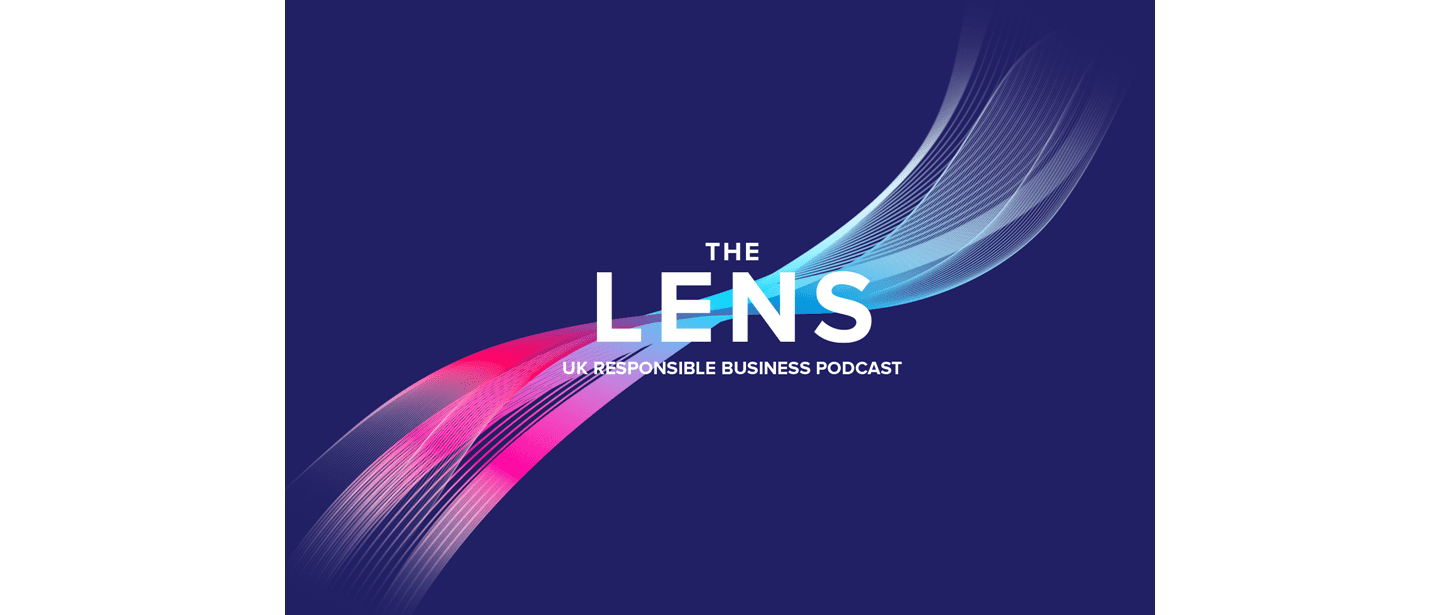 LATEST EPISODE

ENTERPRISE HOLDINGS: The value of diverse perspectives and humble leadership

This month our host Harjot Singh is joined by Khaled Shahbo, Managing Director, Enterprise Holdings UK & Ireland and Dara Douglas, Director PwC, and One Young World Ambassador.

In this episode, Harjot and his guests discuss the value of diverse perspectives, humble leadership and being resilient. We find out from two passionate business leaders, that a person's lived experience shapes who they are, where they are, and their future choices.

We also ask our guests, how can you succeed and lead if you feel like you don't fit in? And how can diversity, inclusion and equality give your business the competitive advantage it needs? Find out by listening to the latest episode of The Lens with Enterprise Holding's Khaled Shahbo and Dara Douglas from PwC.

Our Guests

Khaled Shahbo joined Enterprise in 1991 on the company's graduate Management Training Programme in the US and learned the business at the front line, serving customers, managing the team – and washing cars. Only three years later, he joined a specially selected team to establish Enterprise UK as a start-up business, taking roles in the Northwest of England before becoming Managing Director of Scotland.

Since 2015, as Managing Director for the UK & Ireland, Khaled's role has seen Enterprise develop into one of the UK's leaders in shared mobility, extending the range of services offered through a network of 450 branches in neighbourhoods and communities around the UK with the development of Enterprise Car Club as well as the company's commercial vehicle rental business.

Khaled is passionate about how rental can positively impact businesses, communities and individuals as part of a future mobility infrastructure where transport is shared and available to all through smart apps that guide travellers to make better, more sustainable choices. Under his stewardship, Enterprise continues to be recognized for exceptional levels of customer service and became a Which? Recommended Provider.

Khaled is involved in several community and philanthropic programs. He is a board member of the Enterprise Holdings Foundation and Bridge Builders Mentoring and has joined the Business in the Community Race Equality Leadership Team.

Dara Douglas is responsible for leading new digital ways of working at PwC and helps PwC and our clients to adopt digital approaches such as agile, design thinking and growth mindset.

Dara is also a champion for Diversity and launched the Diversity Mentoring scheme, Multicultural Business Network, Colourbrave campaign and Black in Tech network.

Listen to the latest episode of The Lens, UK Responsible Business Podcast
ENTERPRISE HOLDINGS: The value of diverse perspectives and humble leadership

THE BEST OF THE BEST – SEASON THREE HIGHLIGHTS
ABOUT OUR PARTNERS

We are proud to partner in the creative development and production of The Lens with McCann Worldgroup and its award-winning production house Craft UK & EMEA, and future leader network, One Young World.

As one of the industry's largest global production, adaptation, and translation networks, Craft Worldwide works with leading brands to drive efficiency in the delivery of global content and marketing communications. Craft delivers world-class, scalable production services across the full range of print, digital, and video content.

We also partner with One Young World. One Young World identifies, promotes and connects the world's most impactful young leaders to create a better world, with more responsible, more effective leadership.
INTRODUCING OUR NEW HOST FOR SEASON 4, HARJOT SINGH,
CHIEF STRATEGY OFFICER, EMEA, McCANN WORLD GROUP
Harjot is innately curious, fascinated by the world, and on a relentless mission to learn, create and make the brilliant obvious. He is most drawn to people who are shaped by their interest in constant discovery, learning, open mindedness and exploration. He loves this business because he believes that brands have more power to change the world than governments do.
As Chief Strategy Officer of Europe and UK, Harjot leads strategy teams in 21 countries across all McCann Worldgroup disciplines. He also oversees the design, management and activation of content from Truth Central EMEA -the regional outpost of McCann Worldgroup's proprietary, global intelligence unit across the region.
Harjot is also an award-winning global strategist, with a proven track record, and works for the world's most creatively effective agency network.
SUPPORTERS AND PARTNERS
IN CONVERSATION THIS MONTH