The Lens – UK Responsible Business Podcast
Every month, The Lens-UK Responsible Business Podcast host brings together a global business leader and an emerging future leader for an open and unscripted conversation that will challenge the way you think about responsible business. Listen, rate and subscribe on Acast, Spotify, Apple Podcasts, or your preferred podcast provider. The Lens is supported and produced by McCann and in partnership with One Young World.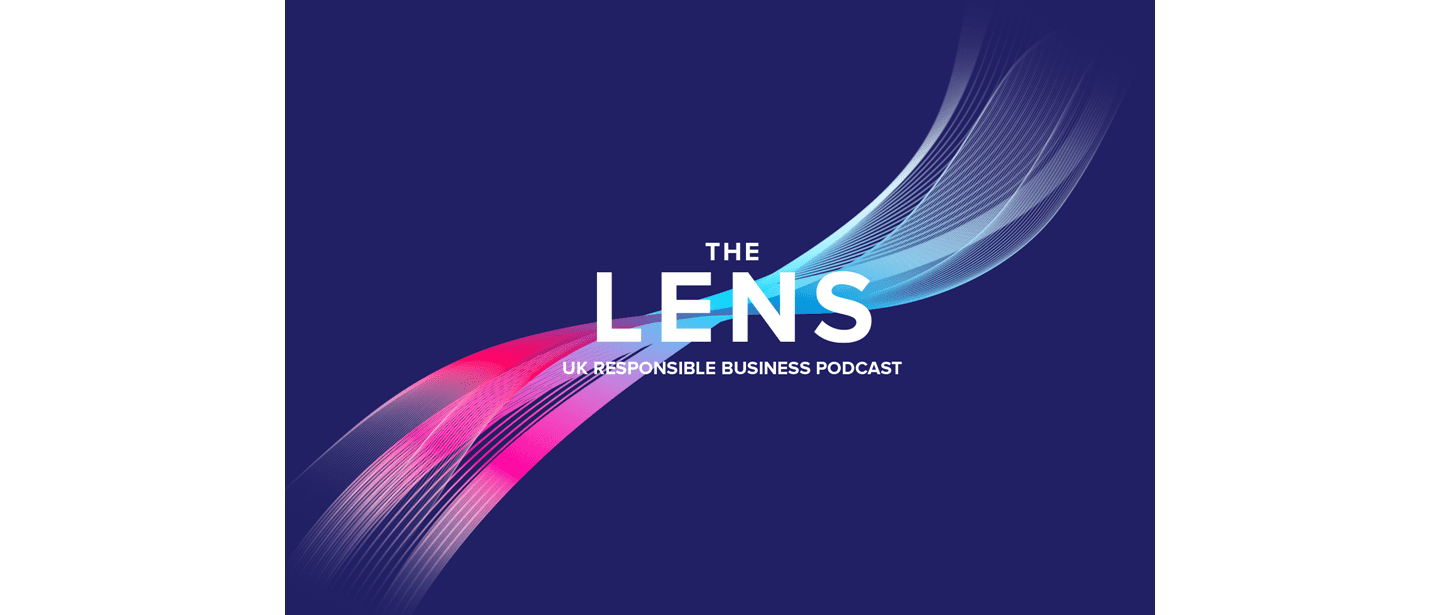 LATEST EPISODE

SIEMENS UK: Education, the role of mentors and how business can collaborate better with education to inspire the future workforce.

Listen to the latest edition of The Lens – UK Responsible Business Podcast

Summary
This month our host Harjot Singh is joined by Angela Noon, Chief Financial Officer and Executive Director of Siemens UK and Vincent Egunlae, Associate, Grant Thornton.

In this episode, Harjot and his guests discuss how business can collaborate better with education to inspire the future workforce, the value of mentoring, and how meeting the right person at the right time can influence a young person's career.
THE BEST OF THE BEST – SEASON THREE HIGHLIGHTS
ABOUT OUR PARTNERS

We are proud to partner in the creative development and production of The Lens with McCann Worldgroup and its award-winning production house Craft UK & EMEA, and future leader network, One Young World.

As one of the industry's largest global production, adaptation, and translation networks, Craft Worldwide works with leading brands to drive efficiency in the delivery of global content and marketing communications. Craft delivers world-class, scalable production services across the full range of print, digital, and video content.

We also partner with One Young World. One Young World identifies, promotes and connects the world's most impactful young leaders to create a better world, with more responsible, more effective leadership.
INTRODUCING OUR NEW HOST FOR SEASON 4, HARJOT SINGH,
CHIEF STRATEGY OFFICER, EMEA, McCANN WORLD GROUP
Harjot is innately curious, fascinated by the world, and on a relentless mission to learn, create and make the brilliant obvious. He is most drawn to people who are shaped by their interest in constant discovery, learning, open mindedness and exploration. He loves this business because he believes that brands have more power to change the world than governments do.
As Chief Strategy Officer of Europe and UK, Harjot leads strategy teams in 21 countries across all McCann Worldgroup disciplines. He also oversees the design, management and activation of content from Truth Central EMEA -the regional outpost of McCann Worldgroup's proprietary, global intelligence unit across the region.
Harjot is also an award-winning global strategist, with a proven track record, and works for the world's most creatively effective agency network.
SUPPORTERS AND PARTNERS