The Lens – UK Responsible Business Podcast
Join global business leaders and emerging future leaders for an unscripted conversation that will challenge the way you think about responsible business.
Every month, The Lens-UK Responsible Business Podcast host brings together a global business leader and an emerging future leader for an open and unscripted conversation that will challenge the way you think about responsible business. Listen, rate and subscribe on Acast, Spotify, Apple Podcasts, or your preferred podcast provider. The Lens is supported and produced by McCann and in partnership with One Young World.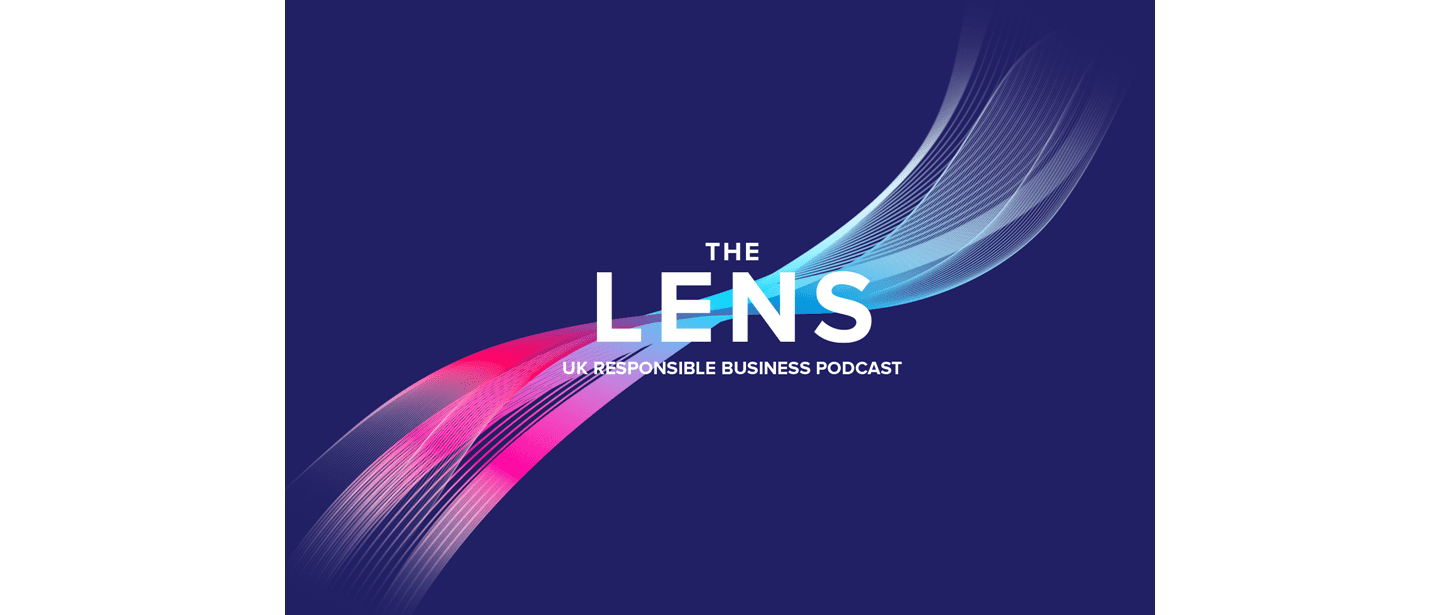 LATEST EPISODE

ALLSTATE: Getting business into the hearts of communities is essential for all of our futures

This month our host Harjot Singh is joined by John Healy OBE, Vice President and Managing Director of Allstate Northern Ireland, a property and liability company and Indy Hothi CA, Co-Founder of Upside Products, a consultancy and venture builder Deputy President of the Institute of Chartered Accountants of Scotland (ICAS) and One Young World ambassador.

In this episode, Harjot and his guests discuss how business can engage with communities that are otherwise hard to reach. We ask our guest if business leaders can make a true impact in communities that have experienced conflict? We also talk about global citizenship, and how developing a mentality of servant leadership and being willing to explore new ideas with an open mind can benefit you.

They also explore how leaders can face the future with empathy, intelligence and put communities at the hearts of their businesses. Is it really true that when a business knows better, it does better? When a business is unselfish with its resources, does everyone benefit? Find out by listening to the latest episode of The Lens with Allstate's John Healy and Indy Hothi from ICAS.

Our Guests

John has over 25 years of experience in technology, predominantly in the financial services domain. He has extensive experience in leading global teams, developing strategy and delivering solutions to address business and technology issues.

John is the Executive Sponsor for the Women in Technology at Allstate (WITA) and the Embrace (LGBT) network. External to Allstate NI, he is a Women in Business Diversity Champion. John is President of the Northern Ireland Chamber of Commerce, a member of the Queen's University Employers' Forum, is a school governor and is chair of the ICT Panel of the NI government's technology foresight group MATRIX. John earned his Bachelor's and Master's degrees in Engineering and Computer Science from Queen's University Belfast.

Indy Hothi CA is the co-founder of Upside Projects, a consultancy and venture builder which provides strategic advice on digital transformation, innovation and sustainability to public and private sector clients. Prior to Upside Projects, Indy was a senior economist with EY in London. He worked across a number of high-profile social/economic impact studies which influenced public policy and included clients such as the Premier League and Rugby World Cup.

Through his passion for social and humanitarian causes, Indy is a Director of Khalsa Aid International, a charity that provides humanitarian aid in disaster areas and civil conflict zones. His work has led him to the frontline on a number of projects including Iraq, DR Congo, Lebanon, Nepal and Haiti. Throughout 2020 and 2021 Indy has been working with Khalsa Aid to improve its governance, revamp its strategy and oversee its humanitarian response to COVID-19.

Indy is currently the Deputy President of ICAS, for the worlds first professional body of Chartered Accountants (CAs). ICAS has over 20,000 members worldwide. Indy is an ambassador for One Young World and a passionate advocate for education around the UN Sustainable Development Goals (SDGs).


Listen to the latest episode of The Lens, UK Responsible Business Podcast
ALLSTATE: Getting business into the hearts of communities is essential for all of our futures
THE BEST OF THE BEST – SEASON THREE HIGHLIGHTS
ABOUT OUR PARTNERS

We are proud to partner in the creative development and production of The Lens with McCann Worldgroup and its award-winning production house Craft UK & EMEA, and future leader network, One Young World.

As one of the industry's largest global production, adaptation, and translation networks, Craft Worldwide works with leading brands to drive efficiency in the delivery of global content and marketing communications. Craft delivers world-class, scalable production services across the full range of print, digital, and video content.

We also partner with One Young World. One Young World identifies, promotes and connects the world's most impactful young leaders to create a better world, with more responsible, more effective leadership.
INTRODUCING OUR NEW HOST FOR SEASON 4, HARJOT SINGH,
CHIEF STRATEGY OFFICER, EMEA, McCANN WORLD GROUP
Harjot is innately curious, fascinated by the world, and on a relentless mission to learn, create and make the brilliant obvious. He is most drawn to people who are shaped by their interest in constant discovery, learning, open mindedness and exploration. He loves this business because he believes that brands have more power to change the world than governments do.
As Chief Strategy Officer of Europe and UK, Harjot leads strategy teams in 21 countries across all McCann Worldgroup disciplines. He also oversees the design, management and activation of content from Truth Central EMEA -the regional outpost of McCann Worldgroup's proprietary, global intelligence unit across the region.
Harjot is also an award-winning global strategist, with a proven track record, and works for the world's most creatively effective agency network.
SUPPORTERS AND PARTNERS
IN CONVERSATION THIS MONTH