Cost-of-living crisis: helping businesses respond
---
The UK cost-of-living crisis is affecting people across the UK.

Rising inflation, in particular for critical commodities (such as energy, food and fuel), is pushing households into poverty and financial hardship, including those in employment. It also stretches the community organisations that help these households to breaking point.
For 40 years, BITC and its members and stakeholders have been addressing the issues that the cost-of-living crisis is exacerbating. Yet, we know the severity of what's happening right now and the mounting pressures that your businesses may be under too.
We have launched a new Cost-of-Living Action Plan for Businesses that details 12 calls to action to support you to be faster, braver and bolder in your response to the ongoing crisis – because we know the collective difference businesses can make at this vital time.
Building on the information, guidance and support available in our Cost-of-Living Action Plan for Businesses, the briefing papers available below provide tangible actions employers can take to support their employees.
Our network of members, representing more than 20% of the UK workforce informs the information contained within the briefing papers.
Over the next few weeks, BITC will be publishing briefing papers to support the remaining calls to action within the Cost-of-Living Action Plan on how to support your customers, communities and suppliers.
On this page
Events to support your response to the crisis
Business Response Forums
BITC has launched a new series of Business Response Forums focused on the cost-of-living crisis. The forums, made up of BITC members, are safe spaces under Chatham House Rule to learn and share your own experiences.
Members have been joining the Business Response Forums to
hear what other members are doing or planning to do 
gain a deeper understanding of the issues impacting your business and its audiences
share your challenges and opportunities
network and collaborate.
As a member, you can register your interest for future forums by contacting your Relationship Manager.
Taking action: resources, insights and case studies
Supporting employees, customers, communities and suppliers
The 12 calls to action within the Cost-of-Living Action Plan for Businesses are categorised into four areas: Supporting employees, customers, communities and suppliers.
Aligned to these focus areas, we have unlocked a host of member-only resources, alongside our publicly available support, to aid your business at this critical time.

Also available are the results of our member survey. The factsheet explores key themes and provides examples of best practice on how our member organisations are taking action.
Download the factsheet: Cost-of-Living Crisis- How Employers are Taking Action
1. Supporting employees

Supporting employees is one of the most tangible and direct ways businesses can help alleviate the cost-of-living crisis. This helps employees keep afloat as the cost of housing, energy bills and food rises, in turn reducing the pressure on statutory and community services.

Free resources and insights

Domestic Abuse: a toolkit for employers
Download for information about how employers can tackle difficult and challenging situations. This is important as the cost-of-living puts further pressure on individuals.


Ensuring Everyone Benefits
Guidance for HR teams to create an employee benefits package that improves the financial wellbeing of all employees.


Mental Health for Employers
This toolkit provides positive actions to build a culture that champions good mental health and how you can gain a greater understanding of how to help those who need more support.


Pay Disparities
It is important to know who is in the most need of support. Taking data from the Race at Work 2021 Survey, this Windrush Generation: employment and socioeconomic factors factsheet outlines the pay disparities including socioeconomic factors.
Race at Work 2021 Scorecard Report
This document profiles the findings of our YouGov-supported survey into the lived experiences of Black, Asian, Mixed Race and ethnically diverse employees at work. It provides insights into barriers and opportunities and the importance of paying particular attention to diversity and inclusion in times of economic crisis, supporting those most vulnerable and disadvantaged.
Reducing The Risk of Suicide: a toolkit for employers
Take early intervention to support those employees in particularly vulnerable situations.
Supporting employees with financial difficulties
This needs to be handled sensitively and inclusively. NITC's Ensuring Everyone Benefits toolkit offers practical support to employers.
The Times Top 50 Employers for Women Insights Report 2022
Insights from organisations leading on gender equality in the workplace. Women have been described as the shock absorbers of an economic crisis, and this report provides best practice on how to ensure your gender plans stay on track. Included is an overview of how to ensure pay transparency.
Who Cares?
The rising cost of childcare and the importance of flexibility and shared care could not be more important during the cost-of-living crisis. Last year on International Women's Day BITC launched the Who Cares? campaign with actions employers can take to enable women and men to share caring responsibilities.
Revolutionise Your Workplace: Your job can be good for you
With over half of employees experiencing mental health issues caused by work-related stress and pressures, employers need to consider how to create a culture your job can be good for you. Read to discover recommendations on helping keep employees' wellbeing a priority and how improving job design can be as simple as flexing start and end times to a working day.

Case Studies

Bidvest Noonan: Colleagues have saved over £125,000 on fuel, household shopping and utilities using its own benefits tool that offers hundreds of discounts with well-known retailers, and provides wellbeing and personal development support.
John Lewis: Free food will be available to all workers including temporary Christmas staff, between October and January. Workers in stores, warehouses and its head office will be able to get breakfast and lunch in staff canteens. Those on the road, such as long-distance lorry drivers, will be able to order a packed lunch.
Marks & Spencer (M&S): A £15 million investment has been made to support front-line employees, increasing base pay for hourly-paid employees. Full-time employees receive £100 more a month compared to October 2021. Those salaried at pre-management to get one-off £250 M&S voucher. Feedback led to additional support and benefits, including free meals on shift, sanitary products, financial planning workshops, health benefits and support from an M&S nutritionist.
PWC: Over half of staff to receive a 9% pay rise and 70% to get at least a 7% pay rise. Increasing entry-level salaries by 10% in audit and 8% in consulting.
Tesco: Employees working at distribution centres managed by Pertemps have been given a 9.5% pay rise.
Unum: Employees can apply for a one-off advance of their bonus, payable immediately, as a flexible way to access funds if needed. There are also loans available, and webinars offering guidance and money-saving suggestions.
VVB: Trialling a programme where employees claim the cost of their commutes as an expense, which is paid to them in their salary.
2. Supporting customers

Businesses can alleviate the impact of the cost-of-living crisis by ensuring continued access to essential products and services at affordable prices, making people's money go further; and signposting vulnerable customers to adequate advice and support when needed.

Free resources and insights:

Case Studies

Iceland: Prices of hundreds of the £1 Iceland value lines have been retained, providing reassurance to customers.
Severn Trent: A scheme called The Big Difference Scheme offers a reduction of water bills to any Severn Trent customer with a household income below £18,278. Households with child dependants may be eligible for an additional income allowance in excess of this amount.
3. Supporting communities

As more people turn to community organisations for support, these organisations are feeling the increasing strain as they have to cope with falling donations, rising costs, and increased demand for their services. Businesses engaging meaningfully with local communities can support the scaling up of critical services and increase community organisations' capacity to meet the elevated levels of demand.

Free resources and insights:

Case Studies

Aviva: is pledging £7m to Citizens Advice and £2m to the Money Advice Trust's Business Debtline service. Around 50 new Citizens Advice advisers will help support as many as 250,000 additional people, and will have 50% increased capacity to deliver advice through their website. An additional team of Business Debtline advisers will take an extra 25,000 advice calls and appointments.
Aviva: in an effort to help tackle the financial pressures, the Aviva Community Fund has announced an additional £2m funding to causes supporting financial wellbeing in their communities. Non-profit organisations can now apply, and receive matched funding for public donations from 4 October 2022. Read more about Aviva's fund.

Boparan (part of M&S supply chain): Regular chicken deliveries to The Feed social supermarket in Norwich, which offers a wide range of affordable groceries to help people eat well despite the increasing cost of living.
Coventry Building Society is donating a total of £1m, which includes £250,000 for food and emergency support for schools, £200,000 for Coventry's 15 social supermarkets and £100,000 for the Heart of England Community Foundation Cost of Living Appeal.
KonnectBus (part of the Go-Ahead Group): A 10% discount for anyone that uses the services of the voluntary organisations that form Norwich Together.
Orbit Housing Group: has introduced a new financial service to advise 1200 customers and are distributing 'Warm and Well' packs to help keep 1000 customers warm, safe and well this winter. 500 customers are also receiving specialist energy advice via phone. Orbit Housing Group is also working with the NHS to bring its 'stop smoking' service direct to customers in an effort to support them to reduce their spend.
Shoosmiths: The Shoosmiths Foundation is awarding grants to help address societal issues, empower sustainable change and to improve the lives of the people and the environment in the UK. Recent grants are helping over 100 young people gain qualifications or get back into employment, education or training.
Tesco has pledged £1m to the food bank aid charity The Trussell Trust for its emergency appeal: Help Keep Food Banks Going This Winter
4. Supporting suppliers

Employers have a vital role to play in supporting small- to medium-sized enterprises (SMEs) within their supply chain through the cost-of-living crisis.

Free resources and insights:

Helping the supply chain
This toolkit, originally developed as a COVID-19 pandemic resource, offers guidance on how businesses can support suppliers and vulnerable workers in their supply chain during a crisis. While this has been written with UK buyers in mind, its principles are applicable globally and in different crises.


How to tackle suppliers' emissions: a guide for procurers
This toolkit is designed to show how procurement teams, supported by sustainability colleagues, can unlock faster progress on tackling supply chain emissions, demystifying some of the concepts some businesses find hard to interpret.

In 2022 BITC held several roundtables considering how larger businesses can support SMEs, as customers and suppliers tackle the issues of our time. These issues are likely only to be heightened by the cost-of-living crisis.

The following resources resulted from these roundtables. Previously only available to BITC members, they are categorised by theme and will guide you in responsibly supporting your supply chain and small business customers.
Advisory support for Business in the Community members
Attend a Cost-of-Living Advisory Session 

BITC's specialist Advisory Team is delivering targeted sessions on understanding the risk of the crisis and how your organisation can make progress against our 12 calls to actions.
Contact BITC's Advisory Team to find out more. 
Volunteering opportunities for Business in the Community Members
Utilise your employees' time and skills to support frontline community organisations
Community organisations need business support to scale their operations, reach and positively impact more people with their services. Volunteer through BITC's Skills Exchange and use your employees' skills and time to support the needs of local community organisations across the UK.
Our Communities Team brokers and nurtures connections between our members and community organisations. Find out more about the Skills Exchange or email the Skills Exchange Team.
The Lens Podcast
Episodes exploring the cost-of-living crisis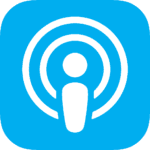 December 2022
Guests explore energy in all forms and energy demand. The current challenges with the energy crisis and how energy firms are taking the responsible route.
Listen, download and subscribe
Video: Promoting Socio-Economic Inclusion
Catch up on one of our most popular webinars of the year, as we brought together our network to hear from leading BITC members on how they are promoting socio-economic inclusion in the cost-of-living crisis through capturing data and targeting support.
Guest speakers:
David Blackburn – Chief People Officer, Financial Services Compensation Scheme
Caitlin Kinsella – Group Director of Employee Engagement, D&I and Responsible Business, Capita
Video: Supporting Employees in the Cost-of-Living Crisis
This webinar recording showcases the actions leading employers are taking to support employees during the cost-of-living crisis. There is a specific focus on bolstering flexible working, supporting employees disproportionately impacted, and paying the real living wage.
Video: Supporting Suppliers in the Cost-of-Living Crisis
This webinar recording showcases the actions leading employers are taking to support suppliers during the cost-of-living crisis. There is a specific focus on how to support your supply chain in the cost-of-living crisis, including ensuring prompt and fair payments to suppliers, supporting suppliers to reduce their energy and resource use, and purchasing goods and services that are more energy and resource efficient.
External resources and support
BITC is working closely with charitable and governmental organisations to ensure we, and our members, can respond in the best way possible to the cost-of-living crisis.
In this section, we highlight key organisations that also have useful insights, tools and resources for businesses. 
Voluntary and community sector
Citizens Advice

Citizens Advice offers free, confidential advice online, over the phone, and in person. They help people find a way forward with the problems they face, from money and debt to benefits, work, immigration and more. Visit the Citizens Advice website to find out more. 

Citizens Advice data - information on the problems people go to them for help with –  gives a unique insight into the challenges people face across England and Wales. For a closer look at how the cost-of-living crisis is affecting the people they help, view the Citizens Advice cost of living data dashboard. 

In Kind Direct

In Kind Direct is a UK charity that believes everyone deserves access to life's essentials and that no usable product should go to waste. It receives product donations of all kinds, including personal hygiene, household cleaning, clothes and technology, which it distributes to its network of charitable organisations across the UK. 

If you are a company with products to donate, email In Kind Direct or visit In Kind Direct's website for more information. 
Government
Cabinet Office: Help for Households scheme

In July, the Cost of Living Business Tsar, David Buttress, launched Help for Households, a business partnerships initiative that promotes and develops deals/offers to help struggling consumers at the checkout.

How to get involved:   
Talk to Business in the Community
As a BITC member, you can speak to your Relationship Manager about anything on this page, including the Business Response Forums. You can also explore our tailored support for your organisation. 
Maximise your support