Employee Volunteering Guide
Use Business in the Community's (BITC) Employee Volunteering Guide to help develop and enhance your volunteering programmes.
Business in the Community (BITC) has created this employee volunteering guide to help you develop and elevate your volunteering programmes. It also provides some helpful guidance on actions your business needs to take and avoid when creating a volunteering programme.
Employee volunteering is an effective and powerful way for businesses to invest in their people and communities.
How volunteering can benefit your business
Employee volunteering is when staff donate time and skills during work hours to tackle social issues. Investing in a strategic impact-led approach to volunteering creates a number of key benefits:
Businesses generate the most significant impact when volunteering programmes align with issues that matter
A range of employee volunteering initiatives can increase employee engagement, job satisfaction and retention, and provide learning and development opportunities.
Volunteering done right will support your responsible business strategy.
This employee voluteering guide outlines actions to take and avoid when creating a volunteering programme.
Want to do more?
You may want to consider your long-term approach to volunteering. At BITC, we have over 40 years of experience helping businesses mobilise employees to support their local communities.
Contact BITC's Advisory Services team to explore how we can support you with employee volunteering.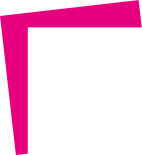 ACCESS A WIDE RANGE OF RESOURCES TO HELP YOUR BUSINESS MAKE JOBS MORE INCLUSIVE