Supporting People
Programmes to help individuals thrive
Our purpose:
We introduce purposeful and impactful engagement opportunities for business to take practical action on key social issues through our programmes which help individuals and the wider communities thrive.
Business in the Community (BITC) is committed to connecting individuals with the expertise of our member organisations, utilising their knowledge and skills to deliver the maximum social impact for people all across the UK.
Our programmes support individuals facing employment barriers. This can include those moving on from homelessness, disadvantaged young people, people over 50, refugees or single carers and those responsible for a family.
Our national and regional programmes provide:
Tailored
One-To-One Support
Support for individuals to identify strengths, set goals, develop
CVs and practice
interview techniques
Pre-Employment Training
Training for individuals to better understand the workplace and employer expectations
Work-Ready
Candidates
Preparation for candidates securing work placements and paid employment
Engagement Opportunities
Training of business volunteers to enable appropriate support to individuals with barriers to employment
Quick links to our programmes
Stay in touch and sign up for our Community newsletter
Subscribe to receive our Community newsletter and get the latest insights and updates from our Community team.
Youth Mental Health First Aid Champion training supported by AXA
This training supported by AXA aims to support youth leaders working with small community-based voluntary sector organisations, with approximately 50 employees or under, to understand common mental health issues better.
Let's Care Together

The Let's Care Together programme, a collaboration between Simplyhealth, a leading healthcare provider and Business in the Community encourages businesses to support the wellbeing of unpaid carers through employee volunteering.

Age at Work
How does the Age at Work programme work?
Age at Work is a collaborative project between Age (Cymru, Northern Ireland and Scotland) and Business in the Community (Cymru, Northern Ireland and Scotland), which has been funded for five years by the National Lottery Community Fund
(2019-2024).
The programme supports individuals aged 50+ to remain in or return to work helping ensure they have enough income, stay connected and enjoy a more positive working life.
Programme aims:
Raise awareness of the impact of an ageing workforce and the need for an age-inclusive agenda in government, business, and wider society
Encourage and support businesses to be more age-inclusive in retaining, retraining, and recruiting older individuals
Support individuals to remain or return to work.
Find out more about Age at Work Scotland

The programme provides employability advice and support for people over the age of 50, offering employability workshops and a weekly Coffee and Job Club.
Individuals participating in Still Ready for Work can also gain access to a laptop from Connecting Scotland, advance their digital skills through our Clicksilver programme or receive one-to-one coaching through BITC's job coaching initiative.

Impact

We have delivered 154 workshops over three years. These include Assess Your Skillset, CV Building, Job Searching in the Digital Age, Confidence and Resilience, Interview Skills and our weekly Coffee and Job Club.
153 individuals over the age of 50 have attended one or more of our workshops
67 of these individuals have either attended our full programme, received a laptop from Connecting Scotland, advanced their digital skills through our Clicksilver programme or have started volunteering or coaching through BITC's job coaching initiative.
Of the people who have attended our workshops, approx. 45% are now employed.
78% of participants feel more confident in making decisions
68% have an increased sense of control.
Find out more about Age at Work Wales

Engaged over 40 employers to take action on age inclusion in their workplace.
Delivered Mid-Career Review webinars to nearly 400 over the 50s to consider their future and take action.
Enhanced the confidence of those over 50s to focus and make plans for their future 56% of employers who have used the toolkits provided have changed their HR policies and practices as a result
80% of Mid-Career Review survey respondents felt more aware of issues relevant to ageing, especially retirement options and financial information
Contact us

Contact Jill Salter for more information about Age at Work Wales
Barclays LifeSkills
How does Barclays LifeSkills Work?
The programme provides free lesson plans, modules and interactive tools for educators to use directly with young people in education or those supporting adult learners post-education, plus access to online tools and resources for independent learners and families.
Barclays LifeSkills has helped millions of people to build the confidence, knowledge and core transferable skills employers are looking for, as well as improve money skills. Whether that is a young person preparing for their first job, someone wanting to progress in their career, make changes to their working life or even start their own business, LifeSkills is helping them to develop the skills and connections that provide a way in, or back into the workforce.
BITC and Barclays LifeSkills
Business in the Community (BITC) is a delivery partner of Barclays LifeSkills, ensuring that the programme reaches the young people who need the most support. By providing bespoke, pre-employment training, we work together to help these groups develop skills, make connections and access opportunities that can help them define their career path.
By working closely with teachers, students, and Barclays volunteers, we are able to deliver face-to-face and virtual workshops that equip young people with core transferable skills such as – CV writing, interview skills, networking, problem-solving, creativity, resilience, communication and online reputation management.
Impact
In Scotland, LifeSkills supported 3267 young people from 2019-2022 working closely with Developing Young Workforce Coordinators in 25 schools.
LifeSkills supported 2993 pupils in Wales in 21 schools.
In Northern Ireland, LifeSkills supported 5095 young people from 2019-2022, establishing relationships and delivering the programme in 12 schools and one Further Education College.
ClickSilver Connections
How does the ClickSilver Connections programme work?
ClickSilver Connections matches mentors from Business in the Community (BITC) member organisations with individuals aged 50 plus to improve their digital skills.
Our aims:
Support for those living alone (although the programme is not restricted to this group).
Helps reduce feelings of isolation and loneliness.
Increases confidence in using technology.
Enables participants to connect with friends, family and local interest groups.
Impact
Isolation reduced
62% of participants have reported feeling less isolated from the outside world.
Independence increased
81% of participants have reported a greater sense of independence and knowledge of how to access online services
Confidence in the use of technology increased
92% of participants feel more equipped to access online services and navigate various platforms.
Net Promoter Score (NPS)
81% of participants would recommend ClickSilver.
How you can work with us

Becoming a ClickSilver Connections mentor can be extremely rewarding, and all of our mentors receive full training following an Enhanced Disclosure and Barring Service (DBS) check. We look for mentors who are patient, kind and have good listening skills, but advanced IT skills are not required.

The support is by way of a 1:1 match and takes place in four sessions over four weeks.

ClickSilver Connections complements any existing digital inclusion or responsible business activities. We are looking to work in partnership with organisations that support older people.
You will be supported as a partner in the following ways.

Support and brief you on the referral process, platform registration and programme specifics.
We will work with you to connect participants with trained mentors from our member businesses.


We will work with you to ensure that the best interests of the participant are put first in safeguarding and wellbeing, and any safeguarding concerns are properly investigated.
Full partner terms and conditions for this programme are available on request.
Email ClickSilver Connections to find out more about the support available.
Job Coaching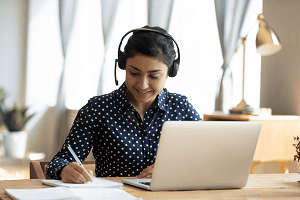 How does the Job Coaching programme work?
Businesses provide support for unemployed jobseekers across England, Wales and Scotland through a series of one-to-one coaching sessions.

Individuals benefit from working with trained volunteer coaches from BITC member organisations, trained to support those looking for work as part of their business's commitment to responsible business practices.
Participants choose their coach from a selection of three. Individuals and coaches meet virtually for six, 60-90 minute sessions over the course of four to six months.
Programme aims
To provide job seekers with essential skills and digital knowledge and insights on job searching.
To boost confidence and wellbeing and improve the resilience of job seekers during their job search and beyond.
To ensure a faster progression into paid work, voluntary opportunities and/or moving into education.
How you can work with us

We want to develop partnerships with organisations that work with job seekers and would like to offer BITC Job Coaching as an additional means of support to complement the standard employment advice and guidance given.

How we will support you as a job coaching partner:

We will brief and support staff on referral processes, eligibility criteria and programme expectations.
We will work with you to connect clients with trained volunteer corporate coaches.
We will collate and share impact and evaluation data on successes and outcomes.
We will work with you to ensure the safeguarding and wellbeing best interests of the client are a priority.

Full partner terms and conditions for this programme are available on request.

If you are a business looking to support or partner with BITC as part of our job coaching programme, email us to find out more about the support provided by BITC Job Coaching.
Specialist Training and Employment Programme (STEP) for Refugee and Asylum Seekers
How does STEP work?
Working in partnership with World Jewish Relief BITC deliver a range of business-led activities to support people entering the UK. We connect refugees with UK businesses, providing access to ongoing employment support and employment opportunities for clients with the right to work.
We currently offer the following services for those looking for support:
Behind the Scenes visits – Businesses can showcase their organisation and sector to inspire individuals as they explore employment options.
Career Conversations – Programme participants are introduced to UK employment culture through facilitated discussions with key stakeholders.
Ready for Work – We prepare participants for employment opportunities, work together to understand and break through barriers and promote diversity with businesses and employers
Application Support – We offer 1:1 employability support to participants so they can tackle applications and prepare for potential opportunities with confidence.
Our aims
To identify future talent pools
To address the current skills gap.
To promote diversity and inclusion.
To break down barriers.

How you can work with us

EmailJulie Keen to find more about the support available through Refugee and Asylum Seekers, Employment and Skills.