The Times Top 50 Employers for Women Insights Report 2022
The Times Top 50 Employers for Women Insights Report 2022 provides a scorecard on how employers are doing in their efforts to create gender equal workplaces.
The Times Top 50 Employers for Women is the UK's most high profile and well-established listing of employers taking action to drive gender equality at work. Based on the assessments for this year's list, The Times Top 50 Employers for Women Insights Report 2022 takes the form of a scorecard. It identifies areas where employers are performing well in efforts to create gender-equal workplaces. It also outlines where slower progress is being made, as well as areas for development. We hope that this report will help to inspire more employers to be bolder, braver and faster in their actions to achieve gender equality.
About The Times Top 50 Employers for Women
Despite the ongoing challenges presented by the COVID-19 pandemic and the cost of living crisis, the list shows employers are acting in ways that are driving progress towards gender equality. We want to recognise those organisations making progress on issues that are known to affect equality through strategy, policies and culture.
View the list of organisations on The Times Top 50 Employers for Women 2022: taking action on gender equality.
Delivered in partnership with BITC since 2011, organisations of different sizes, sectors and industries are assessed by BITC gender equality experts. The assessment focuses on four key areas:
an organisation's overall approach to driving progress
the role of data in shaping and tracking plans
specific policies around areas known to impact gender equality at work e.g. parental leave
broader interrogation of organisational culture.
This year we have also included questions around the lived experience of women employees within applicant's workplaces; asking what women say is working and what should improve.
Despite the significant challenges faced by employers and individuals over the last year, we saw the highest number of applications in the history of the award. Collectively applicants for The Times Top 50 Employers for Women 2022 list employ over 1.3 million people.
This year's questions and scoring criteria were updated to reflect real-time best practices on gender equality. A new question was added on low-paid women to explore employer action to support this group so heavily impacted by current events. The question on sexual harassment was also updated to recognise and encourage a more preventative approach to ensuring female safety. This followed the steps we have seen employers make in response to the murders of Sarah Everard, Bibaa Henry and Nicole Smallman, as well as increased instances of domestic abuse during lockdowns.
A note on language
Throughout The Times Top 50 Employers for Women Insights Report 2022, we use the term women to include all people who identify as such and engage with their employers as women. When we use the term 'gender equality' we take this to mean the equality of all genders and for those who do not identify as a gender, such as those who are gender non-conforming.
Taking action on gender equality in 2022
This year has continued to be a challenging and disruptive time for employers. With nationwide isolation and COVID-19 protocols in England removed in February 2022, organisations have continued to adjust to new hybrid and flexible working practices, balancing "business as usual" with new innovative ways of working introduced in response to the pandemic.
The 'Great Resignation' has seen the highest number of UK employees quit their jobs since 2009, as staff recontract and reconsider their work life1. With record job vacancies in the UK and beyond, talent shortages were a significant issue in the second half of 2021. The ability to attract and retain employees continues to be a key challenge for businesses in 20222. Compounded by Brexit, this had led to further skills shortages in sectors dependent on unskilled or semi-skilled foreign labour and disproportionately impacted by the pandemic. These include agriculture, logistics, construction, hospitality, retail and healthcare.
The cost of living crisis, with inflation reaching its highest recorded level in April 2022, has seen 87% of UK adults impacted by rising energy, food and fuel prices3. This "double bounce" from the pandemic to the cost of living crisis has seen women described as the "shock absorbers of poverty." They have been disproportionately impacted by higher living costs due to lower-income, savings and earnings levels (the gender pay gap), a higher likelihood of working in lower-paid or insecure work and more dependency on state support which is often reduced. Women from certain ethnic minority groups are more likely to be living in poverty. Disabled women, single parents and victims/survivors of domestic abuse are the worse affected. But the actions employers take can make a real difference.
About Business in the Community's work on gender
Achieving a truly gender-balanced workforce means employers must recruit and progress the best talent, irrespective of gender. The commercial imperative for realising women's potential in the workplace is clear. Gender equality enhances employee engagement, boosts productivity, meets the diverse needs of customers and suppliers, and improves brand reputation.
Read more about how BITC can support you to build a more gender-equal workplace.
Sign up to The Times Top 50 Employers for Women mailing list to be kept up to date.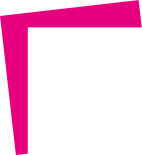 ACT NOW FOR GENDER EQUALITY