Job Coaching: Improving the skills and wellbeing of jobseekers and coaches  
Find out how our job-coaching programme benefits both coach and candidate and how your organisation can get involved.
Business in the Community's (BITC) job coaching programme trains volunteers from businesses across the UK as employment coaches, providing them with all the necessary tools and resources to help job seekers get back to work. Coaches provide one-to-one support virtually over six, 60-90 minute sessions aimed at improving job seekers skills in areas such as CV writing and interview preparation while also developing their own coaching skills and improving overall wellbeing.
Michael, who has worked at a housing association in Wales for the last 12 years, became a job coach when he heard about the programme through his HR department. "I was interested in the opportunity of passing on advice and making it easier for somebody to find a job. It was really easy to get involved and I liked that it wasn't too big of a commitment in terms of time."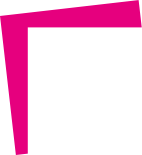 I was able to shine a light on the skills employers are looking for and how he could join the dots between his experience and the job description.

Job-coach Michael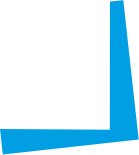 Training and support to help job seekers develop the skills to succeed
All coaches go through a training programme and get access to tools and resources they can share with job seekers to help them with their individual challenges. Michael worked with a man in his early 30s who had been unemployed for 10 years and needed help preparing for interviews. "The individual I was coaching had a good CV and was even getting interviews but struggled at the final stage, mostly due to a lack of experience. He had been volunteering at a local church so I helped him identify the transferable skills and examples he could share with employers."
Michael could see a lot of potential in the jobseeker he supported and was encouraged by his progress. Michael said, "he seemed like a really good candidate, he just needed some guidance and advice. I was able to shine a light on the skills employers are looking for and how he could join the dots between his experience and the job description. I could tell he was resilient and competent and after the first few sessions, he had more self-belief and confidence too. I encouraged him to be more direct and ask for face-to-face interviews to stand out from the crowd."
Job coaching also has benefits for coaches and Michael was happy to see the impact his support could have in such a short space of time. "I found it very rewarding, it was so nice to see the progress that my client had made and we worked together until he felt he didn't need any more help. I've let him know to reach out if he needs any more support and I'm looking forward to hearing some positive news soon!"
How organisations can support Business in the Community's job coaching programme
If you are a business, you can find out about our ambitious programme and how you can play an important role in it, by becoming a member of BITC.
If you are already a BITC member you can support the programme in the following ways:
Support by referring job seekers: BITC are looking to work with organisations that can refer participants to the programme.
Support by helping BITC deliver the programme: Speak to our team to find out more about how your business can partner with us to deliver job coaching across the UK.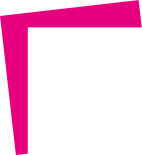 lead the change