Making Work Work: climate action at EDF
EDF is leading the transition to a cleaner, lower-carbon energy system, with the goal of becoming a net zero company by 2050.
EDF is helping Britain achieve net zero by leading the transition to a cleaner, lower-carbon energy system, with the goal of becoming a net zero company by 2050. EDF is already the UK's biggest generator of zero-carbon electricity through wind, nuclear and solar and is developing further nuclear and renewable capacity to fight climate change and ensure the security of the UK's energy supply. The company also supports customers to decarbonise their energy usage through a range of low-carbon solutions and works to minimise emissions from its operations and across its supply chain.
About EDF
EDF is leading the transition to a decarbonised energy system across its seven business areas:
Generating electricity and delivering nuclear decommissioning responsibly
Supplying electricity and gas and energy solutions to domestic and business customers
Leading on new nuclear generation in the UK by building Hinkley Point C
Developing further new nuclear power stations, including Sizewell C
Developing, constructing and operating wind, solar and battery assets through EDF Renewables UK
Technical services, energy and low-carbon solutions at customer sites through Imtech
Electric mobility, including majority ownership in PodPoint, a leading UK charging point company.
The issue
Climate change is threatening the way we live and the future of our planet. Severe weather and rising sea levels are affecting people across the world. Without action, climate change will cause average global temperatures to increase beyond 3°C. This will adversely affect communities, livelihoods and ecosystems. There is a need to take urgent action to reduce greenhouse gas emissions and build climate resilience. It is also an opportunity for companies to play a part in driving through our climate ambitions.
What EDF did
In 2020, EDF made a commitment to help the UK achieve net zero emissions by 2050. It is now more important than ever that EDF does this in an affordable, secure and responsible way. Britain was the first major economy to pass new laws to reduce emissions to net zero by 2050 and EDF is fully committed to contributing towards this goal.
Zero carbon electricity
EDF is the UK's biggest generator of zero-carbon electricity and is building new renewable and nuclear capacity to provide more clean power to further meet Britain's needs. EDF plans to develop more than 15GW of zero-carbon electricity by 2035 and will reduce the carbon intensity at the point of generation to 0gCO2e/MWh during 2023. The company's carbon intensity at the point of generation already decreased by nearly 30% between 2020 and 2021.
EDF Renewables is one of the UK's largest investors in renewables, with 1GW of renewable generation in operation and over 4GW in construction, planning and development across a range of technologies including onshore and offshore wind, solar and battery storage.
EDF is also leading the UK's nuclear renaissance by building a new nuclear power station, Hinkley Point C, with plans to build a replica at Sizewell C. EDF is also working on extending the operational life of the existing Sizewell B power station by at least 20 years to 2055. Together Sizewell B, Sizewell C and Hinkley Point C could deliver secure, reliable, low-carbon power for more than 15 million UK homes.
How Business in the Community helped EDF
EDF is a founding member of Business in the Community (BITC). Membership provides access to member-only tools, guides, case studies, networking opportunities and events.
EDF is also a member of BITC's East of England Leadership Board. Sizewell C is on the East of England Climate Change and Employment and Skills Working Groups. BITC's national and regional leadership boards bring together business leaders, focusing on collaborative action to achieve net zero carbon and a resilient future across the UK.
Helping customers achieve net zero
By 2030, EDF aims to help customers avoid 5 million tonnes of CO2 emissions per annum through low-carbon solutions that it will help them install. This is equivalent to the emissions from heating more than 2 million UK homes for a year.
EDF encourages customers to decarbonise by offering a range of solutions such as heat pumps, energy efficiency upgrades, electric vehicle (EV) charging and solar panels. The company is also installing millions of smart meters across the country to help customers better manage their energy consumption.
This year EDF entered into a strategic partnership with CB Heating to advance its heat pump offering and is now working with Effective Home; the 2nd biggest installer of solar panels in the UK, to install high-quality solar panels and batteries for its customers.
In 2019, EDF acquired Pivot Power; an energy superhub provider, and in 2020 EDF became a majority stakeholder in Pod Point; a leading UK electric vehicle charging solution provider. The number of Pod Point charge points passed the 175,000 mark earlier this year.
EDF also offers a range of energy supply options to help business customers meet their differing requirements, including nuclear and renewable-backed supply arrangements.
EDF aims to achieve net zero by 2050 across its operations by introducing a fully electric light vehicle fleet by 2030. Between 2020 and 2021, electric vehicles in its light vehicle fleet increased by 30%, and it's direct (scope 1) greenhouse gas emissions decreased by 40%.
EDF has changed its ways of working to minimise its operational greenhouse gas emissions from its buildings, fleet, and business travel. Measures include improved monitoring of energy consumption and installation of LED lighting across sites and using solar and hybrid tower lights instead of diesel-driven lighting.
Impacts and outcomes
30% decrease in carbon intensity at the point of generation between 2020 and 2021
30% increase in electric light-vehicle fleet between 2020 and 2021
40% decrease in scope 1 greenhouse gas emissions between 2020 and 2021
77% increase in electric vehicle charging points installed between 2020 and 2021
In 2021, EDF's nuclear fleet generated 41.6TWh, which is enough low-carbon electricity to meet the needs of 10.7 million UK homes, avoiding 14 million tonnes of CO2 emissions, which is the equivalent of taking every car off the UK's roads for 79 days.
For more information on how EDF operates as a responsible business, read its sustainable business update.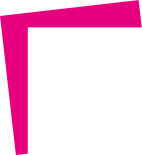 CLIMATE ACTION: THE TIME IS NOW
TOGETHER WE CAN MAKE THE
CLIMATE CRISIS HISTORY