Mayborn Group: environmental advice to drive climate action
This case study outlines how Mayborn Group has worked with Business in the Community to advance its positive climate ambitions.
This case study outlines how Mayborn Group worked with Business in the Community's (BITC) Environment Advisers to advance its positive climate ambitions.
About Mayborn Group
Mayborn Group is a leading manufacturer and distributor of innovative baby products, under the tommee tippee® brand. The company, with over 60 years' experience, has headquarters based in Newcastle, and factories in the UK, China, and Morocco.
Firm in its belief that every baby has the right to a great start in life, Mayborn recognises its responsibility to ensure that the world they are born into can provide for them. Corresponding with BITC's call for responsible business to set globally aligned targets and practices, the business has prioritised key areas, linked to the UN Sustainable Development Goals. These include approaches to responsible consumption and production and initiatives to support climate action that improves life on land and below water.
Using advice to drive positive climate action
A member of BITC for more than 10 years, Mayborn began working with our expert Environment Adviser in 2018 to help define and refine its environmental strategy. Having worked hard to ensure compliance and good practice in its product categories and processes, Mayborn sought additional support to drive faster and greater action on the climate.
This began with Business in the Community's Environment Advisor Elizabeth Edgington. She delivered a workshop with Mayborn's executive board to raise awareness of the immense potential for positive environmental impact by addressing emissions, resource use and waste in its products and packaging.
By conducting a product review and consulting best practice examples from other BITC members, the Environment Advisor and Mayborn's Global Sustainability Manager were able to guide and advise the product and packaging teams to consider alternative options to its existing materials. This resulted in the business establishing a new set of 'golden rules' for its product categories, building on best practice examples to guide its production processes.
Mayborn also worked to fully assess the environmental impact of its product lifecycle. This led to increased awareness and action to increase its capabilities in recycling and reusing materials. The impact of this support has reached beyond manufacturing. Mayborn colleagues recognised the important brand and employee benefits that can arise through reducing its climate impact.
Reducing emissions to support a sustainable future
Having gained buy-in from Mayborn's executive team, Elizabeth supported the Global Sustainability Manager by reviewing internal and external documentation, strategic plans, and other resources to help the team effectively communicate change.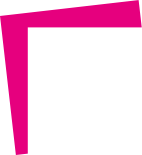 "Mayborn is working towards a common goal to protect the planet for future generations. I am proud to be a part of that journey, enabling leaders and specialists and internal stakeholders to understand their role and make credible progress towards their challenging commitments."

Elizabeth Edgington, Environment Adviser, Business in the Community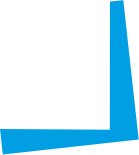 Making use of BITC's resources, and bespoke advice, Mayborn has made transformational changes to prepare the business for a more sustainable future. These include:
Removing c. 400 tonnes of single use plastics in its packaging over the last two years.
Committing to eliminating all single use plastics across its product categories by 2025, and all single use plastics in packaging by 2022.
Removing 3837 tonnes of CO2e from its global carbon footprint in 2020.
Committing to become a net zero business by 2030, aligning with BITC's Challenge 2030 Campaign.
Implementing zero to landfill at its UK sites.
Taking major steps to review its business model and strategy to drive a more sustainable pathway for future generations through its Brighter Futures activities.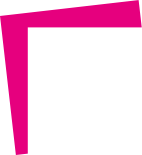 "We are on a sustainability journey, but we are starting to see some real positive environmental impacts from our actions already, and I am very proud of our Brighter Futures commitments. The right choices aren't always clear, and we are evolving and learning from our programme as we go along, always striving for better. It's therefore invaluable to have the guidance and support of BITC on best practice and engagement."

Leysa Relf, Global EHS and Sustainability Manager, Mayborn Group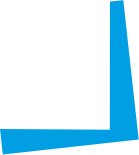 Now that the strategy is in place, it's time to engage internal stakeholders to understand their role in bringing this to life. Business in the Community is delivering a series of global webinars to increase knowledge and engage colleagues to effectively translate this into their role.
Business in the Community and climate action
BITC's expert Environment Advisers work with businesses to help them understand risks, opportunities and impacts related to climate change. We help businesses to measure their carbon footprint, set net-zero science-based targets, and align to the Taskforce on Climate-Related Financial Disclosures recommendations. You can also access one to one advice, upskilling sessions, and training to support your teams. These services help address environmental issues and maximise the opportunities of aligning your strategy with effective nature stewardship, and circular economy approaches.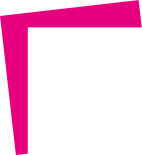 CLIMATE ACTION: THE TIME IS NOW