Sainsbury's: Driving great diversity, equity and inclusivity
Through an initiative launched last summer, Sainsbury's is supporting Black founder-led brands on their journey from start-up to supermarket shelves.
Sainsbury's has been a Business in the Community (BITC) member since 2007 and has done a lot of significant work on race equality. It has signed BITC's Race at Work Charter and received our Race Equality Award in 2020 for its work nurturing ethnic minority talent, creating a more inclusive hiring process and ultimately enriching its workforce, reducing unemployment and increasing economic growth.
Broadening opportunities for ethnically diverse communities makes moral and commercial sense. As one of the UK's biggest retailers, Sainsbury's recognises the responsibility it has to change the narrative and knows it can use its size and scale to make a real difference to Black and other ethnically diverse communities.
What Sainsbury's did
Continuing its fantastic work championing race equality, in July 2022, Sainsbury's launched a new initiative. The first of its kind in the UK retail sector, 'Thrive with Sainsbury's' is a £1 million investment, delivering a free 16-week programme designed to support Black founder-led brands on their journey from start-up to supermarket shelves.
With the objective of driving greater diversity, equity, and inclusivity in the supplier base and in turn, stronger innovation, the programme offers significant grant funding alongside more than 150 hours of practical, one-to-one and group support for nine founders to help them grow their business. The programme is due to finish early this year, culminating in selected brands securing a listing with Sainsbury's for the next financial year.
Feedback and outcome
When 'Thrive with Sainsbury's' was first launched, it received an outstanding response from the national and specialist media. LinkedIn was flooded with support and saw overwhelmingly positive commentary from large industry organisations, including ABinBev and Mondalez.
While the programme is still ongoing, its impact is already becoming apparent. Internally, the response to take on a new approach working with much smaller, less experienced suppliers has been welcomed wholeheartedly and the category teams enjoy the challenge. Delivering something new and complex in an extremely challenging, ever-dynamic retail landscape is not to be underestimated. However, it is clear there is an openness to adapt processes to make this work change the shape of the industry.
Being an inclusive place to both work and shop is central to Sainsbury's values, and the success of this programme will be measured against how the brands are set up and capable to launch in retail. Sainsbury's continually conducts listening exercises with the cohort to ensure the programme matches their needs and meets its objectives. This, alongside its complementing diversity initiatives, aims to quadruple the number of Black-founded brands on Sainsbury's portfolio.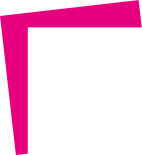 MAKE RACE EQUALITY A PRIORITY