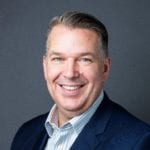 Colin leads Accenture's Capital Projects Practice in the UK and Ireland (UK&I), as well as Accenture in the North West. Day to day he works with organisations wanting to build and operate large complex assets such as power stations, industrial plant, public infrastructure and smart cities.
Colin is delighted to join the Business in the Community (BITC) North West Leadership Board as he has a real passion for the development of the region, so that individuals and communities are given the opportunity to thrive.
His working career started as an Apprentice with the UK Atomic Energy Authority in Risley, Warrington. He worked in engineering services and civil construction until he joined Accenture in 2010 to build the then new Capital Projects practice. Colin left Accenture in 2016 to join the lead team at Horizon Nuclear Power looking to develop a nuclear power station on Anglesey, North Wales. When the project wound up, Colin returned to Accenture in 2019 to lead the Capital Projects Practice in the UK&I.
He has grown up in the North West and lives in South Warrington with his wife and three teenage children. Colin enjoys both codes of Rugby, socialising (when permitted) with friends and family, and riding motorcycles.