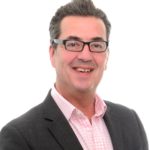 Duncan James is a Partner and Head of the Corporate Team and has also been appointed as the regional head of the East Midlands at Shakespeare Martineau a leading law firm. Duncan trained at Browne Jacobson and then joined Shakespeare Martineau in Nottingham in 1994 (when it was called Berryman & Co) to set up the business unit for the office. Duncan became a partner in 1997 and became Head of the Corporate Group in 2010 when he was also appointed to the firms' main board on which he sat until 2016.
Duncan has considerable experience in mergers and acquisition transactions along with business structuring and strategies with a particular emphasis in recent times on family businesses. Duncan deals with a variety of businesses from university spin outs through to large corporates.
Duncan lives in Nottinghamshire with his wife and is an enthusiastic gardener and when time permits plays golf at the nearby club, Hollinwell.