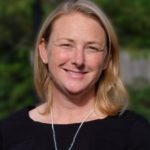 Fleur Lewis is a partner at chartered accountants Bishop Fleming, specialising in audit and accounts. She works with a range of corporate sectors including food and drink, technology, fast moving consumer goods, retail, and manufacturing, reflecting the diverse nature of business in South West England.
She heads the firm's Food and Drink specialist team working collaboratively to add genuine and relevant insight. She regularly meets with sector specialists and leading industry experts to understand the latest updates, news and views and further advance her commercial awareness.
As an ambitious and experienced individual, she has worked both in a "Big Four" audit practice and within group finance at a large blue chip technology company. She has a BSc in Mathematics with Economics from University College London and is a Fellow of the Institute of Chartered Accountants.
Fleur has two daughters Arabella and Charlotte. When she is not working, she can usually be found somewhere outdoors in Devon, with the sea being her particular love. As a former Olympic Sailor, sailing is her passion, and she spends much of her spare time sailing with the family. Other interests of hers include trail running (Dartmoor or South West Coast path are her favourite), cycling, skiing, gardening and spending quality time with her family, dogs, alpacas and chickens. She is naturally curious and loves meeting new people and has chosen to join the Leadership Board at Business in the Community (BITC) because she thrives on working in ambitious and focused teams that can genuinely make a difference to the world around them.