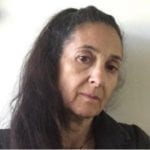 Gail was appointed to Business in the Community (BITC) in 1994 where she established an employee volunteering programme and later set up the first central communications team.
Under Gail's leadership from Strategic Communications, the collective activities of BITC have expanded to encompass support for business investment in communities, positive environmental activity, promotion of diversity and best practice in the workplace and encouraging ethical operations in the wider marketplace. During this period, Gail has established a reputation as an innovative and creative director through her work communicating BITC's aims and aspirations for corporate social responsibility, and has been responsible for raising the organisation's profile hugely.
Her achievements include establishing the BITC Annual Responsible Business Awards in 1997, which have since expanded to be recognised by the business community as the UK's leading responsible business awards.
Prior to joining BITC, Gail worked for The Body Shop in the Communications Team, before moving onto the Industrial Society as the Inner City Co-ordinator, later heading up the London Team where she was seconded to Shelter to develop a linked employment scheme for young homeless people. During this time the Industrial Society became the leading provider of management training for education and voluntary organisations. Gail was asked to join the Talent and Enterprise Taskforce as Campaign Director in 2007, and has been working on projects and programmes that will bring alive the importance of using the best talent and ingenuity to create a new role for Britain in the competitive global economy.
Projects include setting up the Generation Talent Campaign, a joint initiative between BITC and The Department for Work and Pensions to help jobseekers by providing practical help for companies as they promote their vacancies to the unemployed. She also plays a central role in corporate campaigns, working with large companies to build a positive image of business and promote the benefits business is able to bring to society.
Gail lives in London and is married to Tony Perry, Headmaster of Bacons College, and has three sons and a daughter.
Gail was awarded an LVO by HRH The Prince of Wales in the Queen's New Year Honours 2015 for her work at BITC.