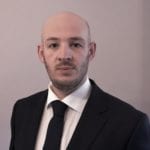 Ian Taylor works as a Researcher and Policy Associate at the Government Outcomes Lab at the University of Oxford's Blavatnik School of Government. Ian's research is primarily focused on how government policy can best support responsible business practices and has authored an introduction to responsible business.
With a background in management positions in industry, Ian was motivated to engage in research into how business and government could work together to realise the maximum contribution to society. Ian is interested in purposeful partnerships and place-based responsible business interventions as a way of achieving widespread improvements in outcomes. He saw joining Business in the Community's (BITC) Place Taskforce as an unmissable opportunity to work alongside the outstanding BITC membership and learn about the initiatives that have been piloted by the network. As the academic partner, the University of Oxford will bring a rigorous approach to the insights generated by evidence submitted.
Ian has a decade of experience in the energy industry where he worked directly with the supermajors. Prior to joining the GO Lab he worked in a variety of roles at international engineering companies including Business Development Manager, Commercial Manager, and in a technical leadership role as Director: UK & Eastern Hemisphere. Ian's industry experience is complemented by accomplished research skills.
He holds a First Class MA in History and a Distinction MSc in International Relations, both from the University of Glasgow. Ian was awarded the 2008 Cameron Prize in History and has multiple publications.