A trickle-down process: how a school's eco-council helped shape its future
Pupils at Moorlands Junior School in Sale saved money and avoided waste by joining forces with Business in the Community through innovative rain garden designs.
Moorlands Junior School in Sale was chosen to be a demonstration site for Business in the Community's Water Taskforce Sustainable Drainage Systems (SuDS) project in Greater Manchester.
The project was a collaboration between businesses including Stantec, Arup, Marshalls and Costain; the water company, United Utilities; and local government and non-governmental organisations. It aimed to identify the viability of creating an economic model that supports retrofitting of SuDS in Greater Manchester through recouping costs in development through savings in waste water charges. 
READ MORE Find out more about Business in the Community's environment agenda
Project partners Arup and Stantec drew up designs for five small rain gardens, a pathway and an area of permeable paving in the car park.
This was designed to maximise learning for the children, using plants that attract wildlife and enhance the school grounds' biodiversity. There was space for outdoor lessons, as well as the use of the space as a waiting area for parents collecting children.
The team then presented their designs to the school's eco-council, representatives from every class in the school who champion the environment. They had a session to learn about the water cycle and SuDS from the project team and worked with teachers to feed into the design of the rain gardens.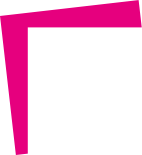 "Being a part of the SuDS project has provided opportunities for our children to be part of something that will benefit their future, developing world."

Alison Kelly, Head Teacher at Moorlands Junior School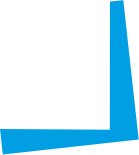 They asked that the rain gardens be planted in their house colours and use as many natural materials as possible. They wanted space that attracted wildlife and would provide the opportunity for outdoor learning. The design team incorporated these ideas into the design and into their choice of materials.
Arup and Stantec learned how their SuDS scheme would be seen and used by the young people and what aspects of it were most important. This helped them reshape their designs and gain insight of SuDS schemes in an educational environment. 
The SuDS scheme allowed water that fell on the classroom roofs to be diverted into the rain gardens, rather than being taken into the waste water sewers via drainpipes. Pupils could see the water pass through shallow channels and routed pipes. The plants within the rain garden survive well in wet conditions and help to hold on to water, releasing it back into the natural water cycle slowly.
Several groups have visited the school, including representatives from EU funders and senior business leaders. The eco-council have presented to these delegations, sharing their understanding of the project, input, and its benefits.
Moorlands are now making an annual saving of £1,475 on their waste water charges, having reduced the amount of water that flows into the waste water system. This money can be reinvested in the school, the children and their education. 
Alison Kelly, Head Teacher at Moorlands, said: "Being a part of the SuDS project has provided opportunities for our children to be part of something that will benefit their future, developing world.
"As a school, we have looked more closely at our environment, how we use it and how we can preserve it for the future. As a school, we gain financially, in our emotional wellbeing and it is a huge boost to the local ecosystem."
LEARN MORE
Business in the Community is innovating to sustain and repair our planet.