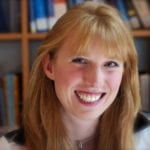 Jo Gilroy is a Sustainability Professional specialised in working in the corporate sector. She is passionate about the potential for business to 'do well by doing good'.
In her former role as Head of Sustainability for the Bunzl Group, she created and led their Sustainable Future Programme. She worked closely with Government and key customers in the hospitality and retail sectors to address ocean pollution from single use plastics.
Today she is Head of Sustainability and Environment for Kier Group, responsible for the group's strategic direction on ESG and for leading Kier's new sustainable framework, 'Building for a Sustainable World'.
Jo has an international background having worked for SAB Miller in India, IKEA in Sweden, and the mining sector in Australia and New Zealand. In recognition of her work within the corporate sector she won the Business Green Sustainability Executive award in 2017 and the Rising Star award 2016 at the Packaging Industry Awards.