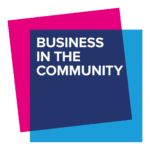 Keith Harrington is the Regional Chair for PwC across the South East. He leads a large multi-competency team across five offices in Reading, Watford, Gatwick, Cambridge and Southampton.
PwC is a longstanding member of Business in the Community (BITC) across the UK and Keith is excited to join the South East board at such a critical time.
His role focuses on PwC's purpose – building trust and solving important problems – and how PwC's 2,000 strong team brings this to life every day across the region. He is passionate about making a difference across key social and environmental issues. He's proud of the role PwC plays, both nationally and locally, as a key employer and influencer. He strongly believes that collective effort, alongside BITC, other businesses, the government and other key stakeholders, will achieve great things in addressing the critical challenges we face.
He is PwC's Lead Relationship Partner for several key organisations in the region and brings experience in many sectors including retail, consumer goods, engineering and aviation – all of which are facing key societal challenges. He also leads the team working with the UK government in the areas of business, energy and industrial strategy, focused on recovery, growth, innovation, enterprise, energy transition and net-zero.
Keith has undertaken a number of senior leadership roles across PwC, in both the UK and overseas, focused on strategic, operational, financial and people leadership, with a particular focus on positive change. Driven to continually develop himself and to support others, he uses his experience to mentor and coach many PwC people and teams, as well as clients and others in the wider business community. Keith is a member of the Finance Committee of The Royal Institute of Foreign Affairs (Chatham House) and is a fellow of the ICAEW.
Keith lives in Surrey with his wife Laura and their twin boys, as well as their dog Lexi. Having built their own house, spare time is now spent coaching kids cricket and enjoying the usual hustle and bustle of family life.