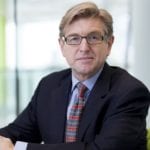 Up until end April 2019, Keith was Chief Marketing and Communications Officer at Unilever, a member of the Unilever Executive and responsible for marketing, communications and sustainable business. He held this role since 2010.
Keith led the creation of the Unilever sustainable living plan, and has been pioneering ways of integrating sustainability into the business as a key driver of growth. His responsibilities aligned with Unilever's vision to grow the business while reducing its environmental footprint and increasing its positive social impact.
Keith has directed significant advances in digital and influencer marketing and technologies within Unilever and has championed the 3Vs – viewability, verification and value – across the industry. He is committed to tackling stereotypes – gender and beyond – in advertising through Unilever's #Unstereotype initiative and is the architect behind the #Unstereotype Alliance, co-created with UN Women, bringing together 35 companies to remove the portrayal of unhelpful stereotypes from their advertising by 2020. He has championed the development of brands with purpose through Unilever's Crafting Brands for Life strategy.
Recognition includes Forbes' World's Most Influential CMO in 2017 and 2018, Global Marketer of the Year 2017 by the World Federation of Advertisers, The Drum's Lifetime Achievement Award in 2018, and Marketing Dive's Executive of the Year, 2018.
Keith is the President of the Advertising Association and a BITC trustee, President of the History of Advertising Trust, an Effie board director, an adviser to McLaren Formula 1 and a trustee of Grange Park Opera. He is a fellow of The Marketing Society, and, as an engineering graduate, a fellow of the Institute of Mechanical Engineers. He was awarded a CBE for services to the advertising and marketing industry in the New Years Honours 2021.