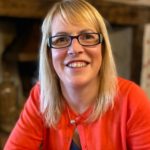 Leysa Relf has spent 11 years with the Mayborn Group. She is currently their global EHS and Sustainability Manager, where she leads on all aspects of environmental, health and safety (EHS) management for the global business. She has over 22 years' experience working across responsible business activities.
Leysa has been instrumental in enabling Mayborn Group to implement an award-winning environmental sustainability programme, whilst successfully implementing change management activities to improve performance and drive a zero lost time accident culture.
She is an environmental, health and safety professional, with membership of the Institute of Occupational Safety and Health, and the Institute of Environmental Management and Assessment. She has worked across sectors including manufacturing, insurance, and facilities management.
She is passionate about employee engagement, community investment, protecting the planet, and making a positive impact. Leysa lives in Nottinghamshire with her family and is a keen gardener, walker, and skier.
Leysa is delighted to be working with other businesses as a member of Business in the Community's (BITC) East Midlands Leadership Board and contributing towards making a difference in the local area.