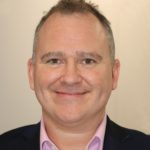 Matthew Hatcher is the Director for NatWest Commercial Banking across the West of England. He also Chairs the Bank's Regional Board in the West of England which brings together all the different NatWest business units across the region.
Matt began his employment with NatWest in 1989 and has spent most of his career in the commercial and corporate environment, undertaking roles in trade finance, business development, real estate and structured finance where he led a team across Southern England and Wales providing finance for management buy-outs and acquisitions working with private equity.
Since 2014, Matt moved to lead the Commercial Team working with small and medium-sized businesses across the region, alongside leading the Bank's manufacturing sector across the South West.
Matt lives in Temple Cloud and is passionate about supporting SMEs (small- and medium-sized enterprises), helping to make the region a great place to live and work. He is a champion of further education colleges and universities and the brilliant role they play in supporting innovation, skills and professional learning.
Matt leads on the Bank's strategic partnerships with Bristol Green Capital as well as the Bank's Social Mobility Apprenticeship programme with the charity, Leadership through Sport and Business. He is passionate about delivering a more inclusive economy across the West of England working with organisations such as Black South West Network.
Matt is an alumnus of UWE Bristol's Business School programme. He has a qualification in Corporate Finance and Family Business, through the Family Firm Institute. He lives with his wife Ali and their golden retriever, Chester.