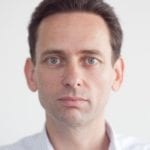 Neil Robinson as Corporate Social Responsibility (CSR) Director for Manchester Airports Group (MAG), has responsibility for the group's award-winning CSR programme. The programme includes a multidisciplinary team delivering all aspects of CSR strategy, environmental programmes, community engagement and policy interface with local and national Government.
With a background in sustainability, Neil Robinson is a chemistry graduate with a postgraduate degree in environmental management and an MBA from Birmingham Business School.
Prior to joining Manchester Airports Group Neil has held senior positions with companies including London Underground and Jaguar Cars.
Manchester Airports Group is the owner and operator of four airports, Manchester, Stansted, East Midlands and Bournemouth. The group operates a property development company managing a property portfolio of £600m. MAG has an annual turnover of about £550m. MAG is a growing business that is using its success to drive regional benefits; focusing on employment, skills, education and regeneration. More than 30,000 young people's education in communities were directly supported by MAG in the past year. The group contributed £7.8 billion to the national economy and its airports employed more than 41,000 people on site. MAG's operations are carbon neutral and 100 per cent of energy needs for the airports is achieved through renewable sources.